According to a report by Forbes, there are currently 2,755 billionaires on Planet Earth. Of those, 57 live in the great state of Texas. Dallas has 27 billionaires, followed by Houston with 17, Austin with ten, and San Antonio can boast three.
While there is a lot of focus on the men who top the list, Jeff Bezos and Elon Musk, I thought it was worth taking a quick look at the 17 billionaires who live in Houston.
Houston's Richest Resident
It should be no surprise that the wealthiest Houston resident is Richard Kinder. With a net worth of $7.2 billion, he is not only the wealthiest person in Houston but the 329th wealthiest in the world.
Kinder was the president of energy giant Enron before he stepped down in 1997 to start his own business- Kinder Morgan.
Kinder Morgan is now the largest energy infrastructure firm in the United States and has over 84,000 miles of pipeline. He stepped down as the Chairman of his company in 2015 and focuses mainly on the Kinder Foundation. This foundation funds education, urban green space, and quality of life initiatives in Houston.
" This is a place where you really are what you achieve in Houston, and that's a tremendous boon to this town. I think you'll find people who have succeeded because of that kind of open culture." Richard Kinder
Dannine comes in second.
The second richest Houston resident is Dannine Avara. Her net wealth is $6.1 billion.
Her father, Dan Duncan, started Enterprise Products in 1968, and it has since grown. The company now owns 50,000 miles of natural gas, oil, and petrochemical pipelines. Duncan was the wealthiest person in Houston when he died in 2010.
The company then passed to Avara and her three siblings.
A controversial figure
Robert Brockman is a Houston businessman who made most of his $6 billion net worth as CEO of Reynolds & Reynolds, the car software company that owns DocuPad. However, his name is mainly in the news of late as he is being accused of the largest ever tax fraud in US history.
The rest of the Houston billionaires
Scott Duncan, Milane Franz, Randa Duncan Williams. The other three children of Dan Duncan are all worth $6 billion, thanks to their share of Enterprise Products.
Tilman Fertitta is a name most people in Houston will recognize. In 2017 he bought the NBA franchise the Houston Rockets for $2.2 billion. He also owns the Golden Nugget Casinos and Landry's, a Texas-based restaurant and entertainment company. His net worth is $6 billion.
Jeffrey Hildebrand cofounded Hilcorp in 1990. He has since built Hilcorp into America's biggest privately-owned oil company (by production volumes) and is now worth $5.6 billion
Dan Friedkin owns Gulf States Toyota, which his father started in 1969. The Houston-based company has exclusive rights to distribute Toyota vehicles in Texas, Arkansas, Louisiana, Mississippi, and Oklahoma. He is worth $4.3 billion.
Another familiar name to Houston sports lovers will be Janice McNair. She is the widow of Robert McNair and inherited her late husband's 80% stake in the NFL's Houston Texans; when he died in 2018. Her net worth is $4.2 billion.
John Arnold has made his $3.3 billion mainly from trading energy. First for Enron and then for his own company Centaurus. He was also Chairman of Houston's bid for the 2026 World Cup.
With a net worth of $2.5 billion is George Bishop, the founder of oil and gas producer GeoSouthern Energy.
Leo Koguan is the co-founder and chairman of IT provider SHI International, which has over 20,000 customers, like Boeing and AT&T. HIs net worth is $2.2 billion.
Next on the list is the man who sold the Houston Rockets to Tilman Fertitta. Leslie Alexander bought the NBA team in 1993 for just $85 million. It was a case of perfect timing as Hakeem Olajuwon led the team to NBA titles in the next two seasons. His sale of the Rockets has given him a 2200% return on his initial investment, and he is now worth $1.8 billion.
Fayez Sarofim is chairman and Co-Chief Investment Officer of the money management firm Fayez Sarofim & Co and is worth $1.5 billion. In 1997, he was inducted into the Texas Business Hall of Fame.
Next on the Houston billionaires list is Jim Crane who is worth $1.4 billion. Crane is a part-owner of the MLB's Houston Astros.
The final billionaire in Houston is math genius Wilbur 'Ed' Bosarge, Jr. worked for IBM on NASA's Saturn rockets in the 1960s. He then used his brilliant knowledge mind to found high-speed-trading outfit Quantlab. Quantlab generated more than $2 billion in net profits over the past 15 years. This results in Bosarge having a net worth of $1 billion.
There you have it- the complete list of 17 billionaires that live in Houston.
Readers, have you worked for or met any of the people on this list? As always, please leave your comments in the section below.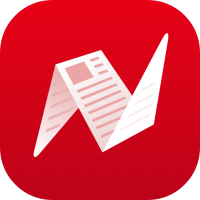 This is original content from NewsBreak's Creator Program. Join today to publish and share your own content.