Each year Forbes releases a report listing all the billionaires in the world. In 2021 there are currently 2,755 billionaires on Planet Earth. So it is a very exclusive club.
Of those 2,755, thirteen of them live in Atlanta. So today, let's take a look at the lucky people living in Atlanta, Georgia, who can call themselves a billionaire.
The media mogul
The wealthiest person in Atlanta with a net worth of $9.2 billion is Jim Kennedy. He is ranked at number 247 in the world.
Jim's grandfather James Cox founded Cox Enterprises in 1898 with the purchase of the Dayton Evening News.
Jim started in the family business in 1972 as a production assistant in the newspaper division and quickly moved up the ranks, becoming chairman in 1988.
He proved his business acumen over the next twenty years, taking Cox Enterprises from a revenue of $1.8 billion to over $21 billion in his time as chairman. His wealth is due to his 25% ownership of the business, which he inherited when his mother passed away in 2007.
Many people will know Jim for his role in helping to bring the Olympic Games to Atlanta in 1996. Jim is also a well-known philanthropist, often donating to healthcare and education. He has survived prostate cancer and recently gave a $25 million grant to Emory from the James M. Cox Foundation that will support prostate cancer initiatives.
"It can't just be about the money. It also has to be about doing good and being a contributor to society. We are extremely proud of our company's products and services, but we're even more proud of programs like the Cox Employee Relief Fund and Cox Conserves. These let us help employees in need, and lessen our impact on the environment. Our family rallies behind this because we want to leave the company and the world in a better place than we found it. Doing something good creates solidarity." Jim Kennedy
The chicken kings
Next on the list are brothers Dan and Bubba Cathy, who run the business that their father, S Truett Cathy, founded in 1967. The brothers are worth a combined $8.3 billion.
Of course, it's a business that pretty much everyone in Atlanta has visited at least once; fried chicken restaurant chain Chick-fil-A.
The brothers grew up in the business and, despite being the sons of the owner, had to do odd jobs. For example, Dan Cathy had to scrape used chewing gum from underneath tables.
"The Lord has never spoken to me, but I feel Chick-fil-A has been His gift." Dan Cathy
The Home Depot cofounders
Sometimes being fired from your job can lead to a new, positive change in your life. Such is the case for Bernie Marcus and Arthur Blank. In 1978 they were both fired from their jobs at a regional hardware store and so opened their own hardware store- Home Depot.
At first, their store struggled to attract customers, so they asked their children to hand out one dollar bills to anyone who would come into their store. The unusual sales strategy paid off. Three years later, along with investor Ken Langone, they took Home Depot public. And now the two men are worth $9 billion and $7 billion, respectively.
Blank is well known to sports lovers in Atlanta. He bought the Atlanta Falcons in 2002 for $545 million and in 2007 brought pro soccer to Atlanta with his new team Atlanta United FC.
The men are both philanthropists. Marcus signed the Giving Pledge in 2010 and has given away over $1 billion since then. Blank has pledged to give away over half of his fortune.
The other Atlanta billionaires
There are a number of other billionaires who live in Atlanta. They include:
John Brown. He ran Stryker Corp., a medical device and software company, for 32 years before retiring in 2009. His net worth is $5.2 billion.
Gary Rollins who runs Orkin, the biggest pest control company by revenues in North America. Currently, his net worth is $5.3 billion.
Ben Chestnut and Dan Kurzuis. They co-founded Mailchimp, and both of them are now worth $5 billion.
Ted Turner made his fortune in broadcasting and now has a net worth is now $2 billion.
Joe Rogers Jr. is the chairman of Waffle House. His father was one of the co-founders of the breakfast chain, and his net worth is $2 billion.
David Zalik is the co-founder and CEO of the financial technology company GreenSky and is worth $2 billion.
Director, actor, producer and writer, Tyler Perry is worth $1 billion thanks mainly to his "Madea" franchise.
Atlanta is certainly home to a lot of billionaires. Who will join this group next year?
Readers, have you worked for or met any of the Atlanta billionaires? What was your experience like?
As always, let us know in the comments below!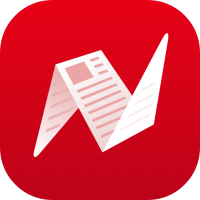 This is original content from NewsBreak's Creator Program. Join today to publish and share your own content.