Each year Forbes releases a report listing all the billionaires in the world. In 2021 there are currently 2,755 billionaires on Planet Earth. So it is a very exclusive club.
Of this list, twenty-five of them live in Massachusetts. But one of these lucky people stands out amongst this group. So let's take a quick look at the wealthiest person in Massachusetts.
The wealthiest person in Massachusetts
Abigail Johnson is the 85th wealthiest person in the world, with a net worth of almost $23 billion. This wealth also ranked her at number 9 in the Power Women 2020 list and made her the wealthiest person in Massachusetts. Quite an impressive feat.
So who is Abigail Johnson?
Abigail was born and bred in Massachusetts. She attended the private school, Buckingham Browne and Nichols, in Cambridge before graduating from Hobart and William Smith College. She also completed her MBA at Harvard Business School.
After graduating from Harvard in 1988, she joined Fidelity Investments, the Boston-based mutual fund company her grandfather, Edward Johnson, founded in 1946.
She continued to climb the ranks at Fidelity over the next few decades culminating in becoming president and chief executive officer of Fidelity Investments in 2014 as well as chairperson of its international sister company Fidelity International. Abigail has continued to drive Fidelity forward- in 2018; she launched a platform that allows institutional investors to trade in bitcoin and cryptocurrencies. Something her grandfather could never have imagined when he first founded the business!
Abigail currently owns 24.5% of the company, which has over $3.8 trillion in managed assets. Like many billionaires, Abigail believes in philanthropy and donates to various nonprofits in Massachusetts as well as to Harvard, the Institute of Contemporary Art, and Historic New England.
The rest of the top ten richest in Massachusetts
The second richest person in MA is Abigail's father, Edward Johnson, III. He has a net worth of $10.3 billion. Edward was the chief executive of Fidelity Investments before his daughter took over from him.
There are two other members of the Johnson family that make the Massachusetts top ten list. Abigail's brother Edward Johnson IV and her sister Elizabeth are both worth $4.8 billion.
Other members of the top ten richest in Massachusetts include:
Jim Davis. Chairman of Boston-based athletic apparel company New Balance. Net worth $6.9 billion.
Robert Kraft. Owner of the New England Patriots. He made the wise investment of purchasing the team for $172 million back in 1994. After six Super Bowl victories, they are now worth over $4 billion, giving Kraft a net worth of $6.9 billion
Alan Trefler. Founder of Cambridge-based software company Pegasystems. His net worth is $4.8 billion.
Stéphane Bancel. Chief executive of Moderna. The success of the Cambridge-based drug firm in developing the Moderna vaccine has catapulted Bancel onto this list. His net worth is $4.3 billion.
Amos Hostetter, Jr. Founder of Continental Cablevision, which he sold in 1996 for $11 billion. Amos is a prominent philanthropist via the Barr Foundation; his net worth is $3.8 billion.
Niraj Shah and Steve Conine. Co-founders of Wayfair. They are both worth $3.6 billion.
Massachusetts certainly produces its fair share of billionaires. In fact, MA comes in 8th place on the list of states with the most billionaires. California is in first place- no doubt helped by the number of businesses based in Silicon Valley.
Let's hope that more people in Massachusetts can make the 2022 billionaires list.
Readers, have you worked for any of the companies above or had any dealings with the people on this list? As always, leave your comments in the section below.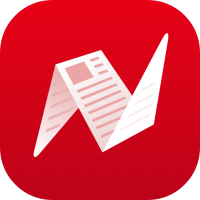 This is original content from NewsBreak's Creator Program. Join today to publish and share your own content.