Recently Forbes released a list of all the billionaires in the world. There were 2,755 spread across the globe. But only one of them lives in Lousiana, and that person lives in New Orleans. So let's take a look at the sole member of the New Orleans billionaires club.
The New Orleans billionaire
The lucky member of this club is Gayle Benson. She is ranked as the number 891 richest person globally and has a net worth of $3.8 billion. And this fortune has attracted some controversy and legal disputes.
Benson grew up in Algiers, New Orleans, and graduated from Martin Behrman High School in 1966. Gayle's business acumen came while she was working as a receptionist and doing interior design on the side. Together with her husband, Thomas Bird, they bought, renovated, and sold over one hundred properties across New Orleans.
After she divorced Bird in 1987, Gayle ran her interior decorating business called Gayle Bird Interiors, Ltd by herself. However, it was her marriage (which was her third) to Tom Benson that helped catapult Gayle into the billionaires club. Gayle met Tom at the famous St. Louis Cathedral in New Orleans, and they were married in 2004. That meeting spot held fond memories for the two as they renewed their ten-year vows at St Louis Cathedral in 2014.
New Orleans team owners
As many New Orleans readers will know, Tom Benson bought the NFL Franchise, the New Orleans Saints, in 1985.
Benson also purchased the NBA franchise New Orleans Hornets, now known as the New Orleans Pelicans, for $338 million in 2012.
In July 2017, it was announced that Tom and Gayle Benson had finalized an agreement and bought a majority share of Dixie Brewing Company which had been closed since being badly damaged during Hurricane Katrina.
When Tom Benson sadly passed away in March 2018, his wife Gayle became the owner of both New Orleans professional sports teams. This made her the first woman to become a majority shareholder in both an NFL and an NBA franchise.
This didn't come without a fight. There was a lengthy legal battle between Gayle and Tom's daughter and his grandchildren even before Tom's passing. They argued the Tom was mentally incompetent when giving control of the family assets to Gayle. Eventually, a confidential settlement was reached between all the parties.
Philanthropy and religion
While a lot of Gayle's wealth has stemmed from her late husband Tom, Gayle did forge her way in the business world through her very successful interior design business.
She has also dedicated time to both religion and charity. Gayle Benson was awarded the Pro Ecclesia et Pontifice for her service to the Catholic Church by Pope Benedict XVI. This is the highest Papal award granted to a layperson.
She has also been a big supporter of charities, having donated millions of dollars to several, including $20 million for cancer care and research. Gayle has also funded the Gayle and Tom Benson Stadium construction at the University of the Incarnate Word in San Antonio, Texas.
The world billionaires
While New Orleans, Lousiana, has only one billionaire, there is a city outside the US that boasts the title of most billionaires. Beijing has more billionaires than any other city in the world. New York City is the American city with the most billionaires, with 99 living in the 'Big Apple.'
Let's hope more people from New Orleans, and Louisana make the 2022 list!
Readers, have any of you met or worked for Gayle Benson? Let us know if you have in the comments below!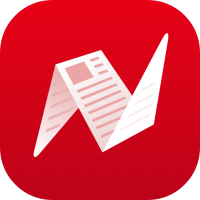 This is original content from NewsBreak's Creator Program. Join today to publish and share your own content.