Each year Forbes releases a report listing all the billionaires in the world. In 2021 there are currently 2,755 billionaires on Planet Earth. So it is a very exclusive club.
Of those 2,755, only one of them lives in South Carolina. So today, let's take a look at the lucky person living in Charleston, South Carolina, who can call themselves a billionaire.
The Charleston, South Carolina billionaire
The only billionaire to reside in South Carolina is Anita Zucker. She is ranked at number 1,664 in the world and has a net worth of $1.9 billion.
Anita is the daughter of a holocaust survivor and graduated from the University of Florida before moving with her husband Jim Zucker to Charleston in 1978. Anita was originally an elementary school teacher before helping Jim launch InterTech, a chemicals manufacturer, in 1982.
The South Carolina-based InterTech Group now has over $3 billion in estimated revenues and more than 15,000 workers. Its head office is in North Charleston. It is a diversified chemical manufacturer that makes products like elastomeric, packaging and sealing devices, gaskets, battery separator sheets, and woven and nonwoven fabrics.
In addition to manufacturing chemicals, InterTech Group owns an aerospace engineering firm and extensive commercial real estate.
"We made sacrifices, but no challenge was too great. We were building a foundation and would eventually discover success in business and that success would unveil opportunities to improve the lives of others, through giving and community service. So over the years as our businesses grew so did our opportunity to give back." Anita Zucker
Sadly, Jerry Zucker passed away in 2008 at the age of just 58 from a brain tumor, and Anita took over as CEO of InterTech group.
"Jerry also said if you love your job, you'll never work a day in your life. I have to tell you, I am really lucky and I love my job. I'm happy to have somewhere to go and something to do every day." Anita Zucker
Like many billionaires, Anita has ownership of a sporting team- she is the part-owner of the South Carolina Stingrays ice hockey team and also owns the Carolina Ice Palace.
Philanthropy
In reality, no one needs a billion dollars, and so it is reassuring when billionaires focus on philanthropic causes. For example, Anita Zucker has donated over $75 million to charitable causes since 2013- with her focus being heavily on education and health.
She is heavily involved in the Coastal Community Foundation, which is the largest grant-making entity in South Carolina. Anita has also served on the Charleston Metro Chamber of Commerce boards and the Medical University of South Carolina.
"I believe that great achievement is born from leading by example, and inspiration rather than dictation. I spend my time working towards something more important than self. In my religion, it's an obligation. It's an obligation to leave the world a little better than how we found it." Anita Zucker
While Charleston, South Carolina, only has one billionaire, it is a city outside the US that boasts the title of most billionaires. Beijing has more billionaires than any other city in the world, having overtaken New York City. However, new York City is the American city with the most billionaires with 99.
While Anita Zucker is the only billionaire in South Carolina, let's hope more people from South Carolina make the 2022 list!
Readers, have any of you met or worked for Anita Zucker at InterTech? Let us know if you have in the comments below!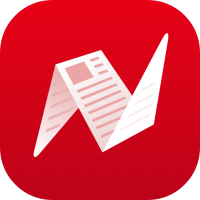 This is original content from NewsBreak's Creator Program. Join today to publish and share your own content.