According to a recent report by Forbes, there are currently 2,755 billionaires on Planet Earth. These lucky people are spread out across the globe, but there had never been anyone from New Mexico to appear on the list until this year. In 2020 there were seven rates across the USA that had no billionaire residents.
Thankfully 2021 saw this change as New Mexico welcomed its first-ever billionaire to this list. It is worth noting that while Jeff Bezos was born in Albuquerque he lives in Washington and so isn't considered a New Mexico billionaire.
Let's take a look at this person and how they made their fortune.
The Albuquerque, New Mexico billionaire
Ranked at number 2,524 in the world with a net worth of $1.1 billion is long-time Albuquerque resident Ron Corio. So Ron becomes New Mexico's first billionaire.
Corio was born in New Jersey and moved to New Mexico in 1979. In 1989, at the age of just 28, he founded Array Technologies, a business specializing in manufacturing solar trackers, the mechanical arms that angle solar panels toward the sun. He launched the company using $16,000 of his personal savings.
Array Technologies has been a New Mexico business success- it now controls 30% of the U.S. solar-tracker market and has over 350 employees. Array Technologies owns a 43,000-square-foot manufacturing facility in Albuquerque, in addition to over 26,000 square feet of office and warehousing space.
The success of the business paid off for Corio personally when it had an IPO in October 2020. Corio sold off several hundred million dollars of his stock at the IPO, catapulting him to billionaire status.
The IPO raised more than $1.2 billion and pushed the valuation of Array Technologies to about $3 billion. Corio stood down as the CEO prior to the IPO but remains on the board and retains an 11% stake in the company.
Ron remains a humble man and puts his success down to hard work.
"I always lived under the radar. I kept my head down and worked hard. I had some serendipity in my life and it happened, but it took a lifetime to get there. "That's what it comes down to, to get this kind of success – believe in what you do and stick with it."" Ron Corio
As an interesting side note, last year, both Ron and his father, Phil Corio, contracted COVID-19. Both survived, and Phil, who was then aged 108, was identified as possibly the oldest person in the world to have survived the virus.
While Albuquerque, New Mexico, only has one billionaire, it is a city outside the U.S. that boasts the title of most billionaires. Beijing has more billionaires than any other city in the world, having overtaken New York City. New York City is the American city with the most billionaires with 99.
It is hoped that the success of Corio will inspire other entrepreneurs in Albuquerque and across New Mexico. Currently, the next wealthiest New Mexicans both work in oil. Mack Chase and Peyton Yates from Artesia, New Mexico, are both worth more than $700 million.
"He's a great symbol for our state, because so often we put ourselves down," Kuuttila said. "We need success stories like these that encourage people to say 'if he can do it, I can do it too.'" University of New Mexico Chief Economic Development Officer Lisa Kuuttila
Let's hope that it does inspire others, and more people from New Mexico make the 2022 list!
Readers, have any of you met or worked for Ron Corio? Have you had any dealings with Array Technologies? Let us know if you have in the comments below!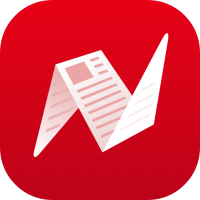 This is original content from NewsBreak's Creator Program. Join today to publish and share your own content.