The latest poll from The Dallas Morning News and University of Texas at Tyler shows Texan actor Matthew McConaughey is now nine percentage points of current Texas Gov Greg Abbott.
The recent poll shows a growing number of Texans are disgruntled with Texas Gov Greg Abbott. With a few controversial new Texan laws coming into effect this month, does this mean Abbott could lose the Texas governor's race next year?
One man who hasn't declared he is running for Governor or even allegiance to either major party could be the most considerable opposition to Governor Abbott winning a third term as Texas governor. Austin resident and movie star Matthew McConaughey still has significant support should he decide to enter the race.
The Dallas Morning News and the University of Texas Tyler included a range of questions about Gov Abbott's performance as well as potential candidates. The question that stood out was:
Matthew McConaughey has been talked about as a potential candidate for Governor of Texas. If he ran, would you support him more than Gov Abbott?
The results were interesting. Of all people polled, 44% would vote for McConaughey, while only 35% would vote for Abbott. The rest would vote for someone else. This is a significant rise for the Texan actor over the current Governor. In the June poll, Abbott was favored by 39% and McConaughey 38%.
There has been a considerable rise for a man who isn't even running for Governor in the last three months.
There is no surprise that Abbott received the greatest support from Republican voters while Democrat and Independent voters favored Matthew McConaughey.
"So many issues are on the table. The collective attention of what the state is doing and leading the country on is not even confined to just one message." Mark Owens, a political scientist at UT-Tyler
While McConaughey hadn't indicated that he would run, when he was on the Ellen show back in May and asked about his intention, McConaughey expressed some interest.
(It's) "something I'm trying to look in the eye and give honest consideration. Where am I most useful to the most amount of people and to myself and my family?" Matthew McConaughey
One man who is expected to announce his run for Texas Governor soon is Democrat Beto O'Rourke, with speculation it could be announced in the next couple of weeks. In 2018, O'Rourke only just lost the U.S. Senate race to Ted Cruz. He also ran for president in 2020, but he dropped out of the race before the primaries began. So could it be an instance of a third time lucky for Beto?
Beto has also made ground on Abbott. In the same recent poll, people were asked:
Beto O'Rourke has been talked about as a potential candidate for Governor of Texas. If he ran, would you support him more than Gov Abbott?
In this instance, Abbott was chosen by 42% of respondents, while O'Rourke was preferred by 37%. Beto has also narrowed the gap over the last few months. In the previous poll, he was 12 points behind Abbott but has cut this to just five.
What do you think, readers? Do you agree with the results of this poll?
Should Matthew McConaughey run for Governor? Would he make a better Governor of Texas than Greg Abbott? Would you prefer Beto O'Rourke to mount a challenge?
Do you think an actor with no political experience should run for Texas Governor?
As always, please let us know your thoughts in the comment section below.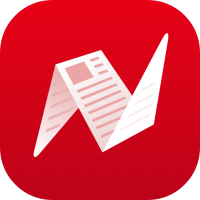 This is original content from NewsBreak's Creator Program. Join today to publish and share your own content.