The Centers for Disease Control and Prevention (CDC) has launched an investigation into salmonella outbreaks linked to backyard poultry.
On August 31st, the CDC updated their investigation into salmonella outbreaks linked to backyard poultry which has been ongoing since December 2020. Of particular concern, they noted that "one in four sick people is a child younger than five years."
"Don't let young children touch chicks, ducklings, or other backyard poultry." CDC website
Since the investigation commenced, there has been:
863 illnesses
209 hospitalizations
2 Deaths- one in Virginia and one in Indiana.
Cases have been found in 47 states so far, as can be seen in the map below.
The CDC warns that chicken and ducks can carry Salmonella germs, and these germs can quickly spread to anything in the areas where the poultry live and roam. So even poultry that looks healthy could be carrying these deadly germs.
The CDC believes the actual case numbers may be even higher. Overall the CDC estimates Salmonella bacteria cause about 1.35 million infections, 26,500 hospitalizations, and 420 deaths in the United States every year.
The backyard poultry industry
A study by the USDA in 2013 predicted that 5% of Americans would rear chickens in their backyards by 2019. There are no current numbers on poultry ownership, but the US poultry industry is worth $40.4 billion per year. According to a research study, 93% of the 150 most populated U.S. cities allow people to have backyard chickens in some capacity.
With so many Americans now keeping poultry, the CDC advises of the risks associated with doing so.
Symptoms
Symptoms generally occur between six hours and six days after infection.
These can include:
diarrhea
fever
stomach cramps
Those infected can suffer infections in their blood and nervous symptoms, leading to severe disease.
Treatment
The good news is that the majority of people recover from Salmonella infection within a week. Antibiotics are generally recommended for treatment.
Most people recover from Salmonella infection within four to seven days without antibiotics. People who are sick with a Salmonella infection should drink extra fluids as long as diarrhea lasts.
Advice from the CDC
For anyone reading this who has chickens or ducks or has contact with anyone that does, the CDC does have a list of precautions that I would recommend reading in full. Below is a brief summary of those points.
If you touch poultry, then it is recommended to wash your hand immediately as well as use hand sanitizer.
Don't eat or drink around backyard poultry, as this will increase the risk of salmonella germs infecting you.
Don't let children under five touch backyard poultry.
Throw away cracked eggs as they have the potential to be infected.
Wipe all dirt off eggs and refrigerate them to keep them fresh and prevent the growth of germs
Thoroughly cook all eggs.
More information on salmonella can be found here.
Raising poultry and eating freshly produced eggs is excellent, but ensuring health standards are met is essential. Many Americans may have purchased poultry without realizing the health risks associated. Proper care and handling of your poultry are required.
Do you have backyard poultry? Has salmonella infected you previously?
Please leave a comment with your thoughts, and if you think more people should read this article, please share it on social media and, in particular, with anyone you know who may own poultry.
Please note that if you are feeling sick or worried you may have been infected, please see a doctor as soon as possible.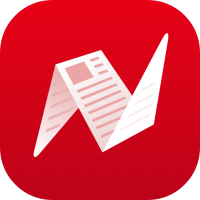 This is original content from NewsBreak's Creator Program. Join today to publish and share your own content.