Texas has come in 31st place in the Best States rankings from U.S. News & World Report
A new report that ranks each of the 50 U.S. states ranks in 71 metrics across eight categories has placed Texas in a lowly 31st position out of 50. For those who are proud Texans, this may come as a surprise to rank so lowly.
Why does Texas rank so poorly?
The categories are based on three years of data from an annual survey and include:
Let's take a quick look at each of the categories to see where Texas ranked.
Economy -9th
This was the best ranking for Texas. Employment opportunities and economic growth assisted Texas in this area. The economy of the State of Texas is the second largest by GDP in the United States, only behind California. In 2019 it had a gross state product of $1.887 trillion.
Of course, Texas is home to some of America's biggest corporations including AT&T, Southwest Airlines, Whole Foods, and Dell. And many businesses are moving their headquarters to Texas to take advantage of the growing economy.
Health Care- 31st
This was largely dragged down due to the lack of health care for children.
Texas ranked 49th out of 50 states overall for overall children's health. The only state to score lower was Mississippi.
38% of Hispanic households with children don't have health insurance for their children.
Texas ranked 46th out of 50 states for child well-being.
Texas is one of only 12 states to opt-out of Medicaid expansion.
Five of the country's 10 counties with the most children lacking health insurance are in Texas.
Education- 34th
Texas ranks 43rd in educational attainment. This is at odds with the quality of education, whereTexas is near the top, ranking at No. 15.
Infrastructure- 16th
Texas ranked average in transportation and for roads but scored highly for internet access.
Opportunity- 39th
This was the second-worst category for Texas. We ranked 45th for equality and 40th for economic opportunity. Texas was listed in the "high priority to achieving basic equality" category of Human Rights Campaign Foundation and Equality Federation Institute's 2020 state equality index.
Crime- 37th
A survey conducted by Safewise found that Texans are 32% more worried about crime and safety than the rest of the country. Additionally, the survey found that Texans expressed the second-highest overall concern in America about gun violence.
In 2020 there were 34 mass shooting incidents in Texas and 258 officer-involved shooting incidents statewide. Both of these were increases over 2019.
Natural Environment- 40th
And the worst category for Texas was the natural environment. Again, this looked at pollution and air quality, and sadly Texas performed very poorly in these areas.
In some positive news, Texas has climbed the ranking since 2019, where it placed in 39th position. So let's hope we can keep climbing up the list.
For those looking at perhaps moving to a higher-ranked state, then you'll be interested to know that the top five ranked states are:
1. Washington
2. Minnesota
3. Utah
4. New Hampshire
5. Idaho
At least we can feel happy we don't live in Lousiana which unfortunately came in the place on this list.
Readers, are you surprised to see Texas rank so low in these metrics. Do you agree with them? In which areas do you think Texas needs to improve?
What can Texas Governor Greg Abbott do to improve our state? Do you think he is to blame for the low rankings or has he helped improve the state?
As always please let us know your thoughts in the comments.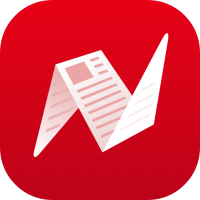 This is original content from NewsBreak's Creator Program. Join today to publish and share your own content.