The changing demographics of Texas and influx of new Democrat residents could see a significant shift in the next election.
2022 is an important year in Texas politics. Both Texas Gov Greg Abbott and Texas State Attorney General Ken Paxton are seeking re-election. While both have featured prominently in controversial news of late, it was always expected as Republicans they would comfortably win.
Texas has been seen as a safe Republican state for many years, but this may be changing.
Demographics expert Steven Pedigo, director of the LBJ Urban Lab at the University of Texas at Austin, says there has been a shift of late.
According to Pedigo, nine out of 10 Texans live in metro areas, and 99% of the growth since the last census has occurred in those areas. In the 2020 census, Austin, which is the fastest-growing metro area in Texas, gained 560,000 residents. Pedigo adds;
"That's like adding the entire city of Milwaukee."
Austin is mainly democratic, and with such a significant influx of residents, that has the potential to affect the outcome of the election. In addition, 95% of new Texans are people of color, who also tend to vote Democrats.
There has been a gradual shift to Democrats over the last few elections. In the 2004 presidential race, GOP and proud Texan President George W. Bush won 61% of the vote in Texas. In 2020, President Donald Trump only won 52% of the vote. If this trend continues, next year's gubernatorial race and the 2024 Presidential election could be a very close affair in Texas.
Greg Casar, a city councilman in Austin and a progressive Democrat, is quietly confident of turning Texas blue. He says:
"We passed our own local Green New Deal, we increased Biden's margin of victory by a greater share than any other Democratic city in the state, and progressive champions won up and down the ballot. We did this by recognizing that progressive movements and policies that actually help working people are more popular than politicians themselves."
A potential candidate for the gubernatorial race, Beto O'Rourke has focused hard on registering Democrats. In June, the El Paso native visited the major cities of Dallas, Houston, and Austin and many smaller towns across Texas. In each city, he advocated for voting rights and, despite the summer heat, helped register eligible voters in an attempt. No meeting or town was too small as O'Rourke held town halls with less than 100 people in attendance.
"You cannot expect people to participate in the state's politics if you don't show them the basic respect of listening to them and understanding what's most important to them and then reflecting that in the campaign that you run. You can't do that at a distance, and you can't do that through a pollster or a focus group. You have to do that in person."
It will be interesting to see who the Democrats put up against Gov Abbott. With the changing demographics of Texas, could we see an upset and a Democrat Governor of Texas? It might not be as far-fetched as you think.
Texas did use to be a very blue state. That image at the beginning of the article? That's the result of the 1908 election where Democrat Williams Jenning Bryan won Texas in a landslide.
Readers, what do you think? Can a Democrat become Texas Governor next year, or will the Republican stranglehold over Texas remain? Do you think the influx of new residents into Texas will see a change to Texas politics?
Please let us know your thoughts in the comments below.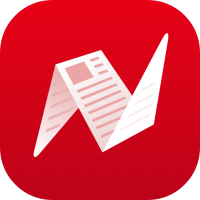 This is original content from NewsBreak's Creator Program. Join today to publish and share your own content.