On September 1, the controversial SB 8 bill law came into effect in Texas.
The new Texas law bans abortions in the state whenever an ultrasound can detect a fetal "heartbeat, " and as such has been dubbed the 'heartbeat bill.'
The law will be enforced through a clause that allows for any private citizen to sue abortion providers and anyone involved in the abortion process after a heartbeat is detected. Given 85-90% of abortion procedures happen after six weeks, this is close to a blanket ban on abortions.
Reaction across the country was widespread.
Logging onto Social Media this week, I have seen a flurry of posts both for and against the new law. Some people have been outraged comparing Texas to the fictional town of Gilead in the TV series Handmaid Tale. Memes such as the images above and below were widely circulated.
Speaker of the United States House of Representatives, Nancy Pelosi, said that " this radical law is an all-out effort to erase the rights and protections of Roe v Wade."
Many Democrats were upset at the Supreme Court voting 5-4 to allow the bill to remain, for now, blaming former President Donald Trump for stacking the court with Republican judges.
Today the American Academy of Family Physicians, the American Academy of Pediatrics, the American College of Obstetricians and Gynecologists, the American College of Physicians, the American Osteopathic Association, and the American Psychiatric Association released a joint statement criticizing the law.
Our organizations, which represent nearly 600,000 physicians and medical students, strongly oppose any laws and regulations that interfere in the confidential relationship between a patient and their physician. This new law will endanger patients and clinicians, putting physicians who provide necessary medical care, or even offer evidence-based information, at risk, by allowing private citizens to interfere in women's reproductive health decision making. Moreover, this law virtually eliminates women's access to evidence-based, comprehensive care and information, and denies women their right to make decisions about their own health.
A statement from President Joe Biden followed this:
The Supreme Court's ruling overnight is an unprecedented assault on a woman's constitutional rights under Roe v. Wade, which has been the law of the land for almost fifty years. By allowing a law to go into effect that empowers private citizens in Texas to sue health care providers, family members supporting a woman exercising her right to choose after six weeks, or even a friend who drives her to a hospital or clinic, it unleashes unconstitutional chaos and empowers self-anointed enforcers to have devastating impacts.
As a journalist, I'm not here to present my own opinion but merely ask questions. With so much outrage across the country and even global media jumping onto the issue- has Texas Governor Greg Abbott gone too far with his new law? Has he taken away the rights of women to make a choice regarding their own bodies? Is Texas indeed heading towards the dystopian town of Gilead?
Readers- I would love to hear your thoughts on the matter. So, join in the conversation below and provide your insights into the topic that everyone is discussing.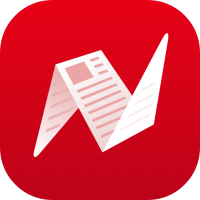 This is original content from NewsBreak's Creator Program. Join today to publish and share your own content.