The next crisis has hit Texas hospitals as well as hospitals across Florida, Louisana, and South Carolina.
A shortage of oxygen supplies is causing concern as some hospitals are perilously close to running out of their reserve supplies.
Epidemiologist & health economist Eric Feigl-Ding was quick to spread the message today on Twitter, posting:
"Hospitals in part of the South are running our of oxygen supply as COVID-19 case and hospitalizations continue soaring, driven by the Delta Variant. Hospitalis in Florida, South Carolina, Texas and Lousiana are at risk of running out of oxygen imminently."
Eric posted about the issue last week, warning that the danger was imminent.
One doctor working at the Tallahassee Memorial Hospital in Florida said, "The 'talking dead' didn't make sense to me until I saw it first hand. It's how quickly they decompensate when they don't have oxygen."
Oxygen supplies are required as Covid-19 can brutalize the lungs, which can prevent the transfer of oxygen from the air into the bloodstream. This is necessary to keep the brain and heart, in addition to other vital organs working.
The oxygen shortage hits Texas
Houston Pastor Windell Gill was one patient affected by the oxygen shortage in Texas hospitals. He was recently diagnosed with COVID-19 pneumonia and rushed to Houston Methodist-Clear Lake Hospital, where he spent almost two weeks.
He could have been discharged earlier and used home oxygen equipment but was told by doctors, "there's no oxygen to release you." Pastor Gill was told there were many other patients in the same situation - unable to be sent home due to the lack of home oxygen equipment.
Houston Methodist-Clear Lake hospital, in a statement, said,
"Home oxygen deliveries come from third-party companies, so we can't speculate what the issue might be. But be assured that we are caring for all patients as long as they are in our hospitals."
NASA affected
The shortage in oxygen has even affected NASA, which has delayed rocket launches. Oxygen has been diverted from launch pads to hospitals. It is expected to also affect SpaceX and Virgin Orbit as patients on ventilators obviously take precedence in these challenging times.
Texas A&M researchers working on a long term solution
Researchers at Texas A&M are working on a solution- though it will be some time before this comes into fruition. Today they announced a study using simulations to optimize the design of medical oxygen concentrators. This could lead to creating portable systems for home use that can change oxygen supply depending on a patient's needs. While it is great to see great Texan minds look at future options, unfortunately, the crisis is now.
Less than 50 percent of people in Texas are fully vaccinated. However, studies have shown that full vaccination is necessary for optimal protection against the Delta variant.
Readers, are you concerned by the shortage of oxygen in Texas hospitals? Do you think Texas Gov Abbott should bring back restrictions to ensure the pressure is released on hospitals across Texas?
Let us know your thoughts in the comments.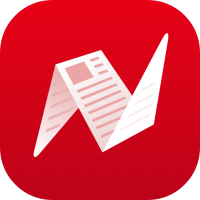 This is original content from NewsBreak's Creator Program. Join today to publish and share your own content.