In the legal ping pong battle over mask mandates, Texas Governor Greg Abbott won another battle today. Today the Texas Supreme Court granted Abbott emergency relief on Thursday, August 26, to enforce his ban on mask mandates. This was a reversal of the temporary injunction for the public, and private schools mask mandate by Bexar County.
Governor Abbott stated that mask mandates would not be imposed in Texas earlier this month despite the surging COVID cases.
"Under Executive Order GA-38, no governmental entity can require or mandate the wearing of masks," The path forward relies on personal responsibility – not government mandates. The State of Texas will continue to vigorously fight the temporary restraining order to protect the rights and freedoms of all Texans." Gov Abbott
Despite this, several school districts and counties across Texas defied Abbott's executive order.
The first was San Antonio and Bexar County, which filed for a temporary restraining order to allow schools to enforce a mask mandate. On August 16, Judge Antonia Arteaga approved a lawsuit filed by San Antonio and Bexar County.n Texas's 57th Civil District Court.
The ruling by Judge Arteaga allowed the city and county to "immediately issue an order requiring masks in public schools and requiring quarantine if an unvaccinated student is determined to be in close contact with a COVID-19 positive individual." As a result, face masks were required for Bexar County and San Antonio employees and visitors to city and county facilities.
Texas State AG Ken Paxton appealed this decision, and today Paxton and Abbott were victorious.
Bexar County District Attorney Joe Gonzales vowed not to give up the fight. He released a statement saying:
"While I am personally disappointed in the order handed down today by the Texas Supreme Court, I will continue to do all that I can to fight for the health, safety and welfare of citizens of Bexar County. We are continuing to work with the City of San Antonio to determine the next steps in light of the order issued today."
He was supported by San Antonio Mayor, Ron Nirenberg who said, "we're not going to let an ongoing court battle distract us from the real fight against COVID-19."
Bexar Country Judge Nelson Wolff said:
We're disappointed with the Supreme Court's decision today. I support the position of the District Attorney and thank him for all of his hard work and, most importantly, for his commitment to protecting the health and safety of our most vulnerable population. I also hope that our school districts will continue to put our children and our educators first during this time and continue with their masking protocols
As COVID-19 cases continue to rise across Texas, many counties and independent school districts are challenging Gov Abbott's anti-mask mandate policy. There are also lawsuits filed by Dallas, Harris, and Travis Counties that Paxton is fighting.
Readers, what do you think? Should the City of San Antonio and Bexar County continue to fight for a mask mandate in schools, or do you think they should now leave the issue alone?
Let us know your thoughts in the comments.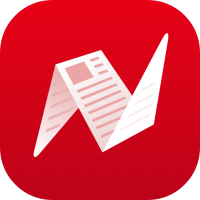 This is original content from NewsBreak's Creator Program. Join today to publish and share your own content.