"I just wanted to apologize to all those parents, school administrators, the superheroes that we call teachers for what someone called the equivalent to a legal tug of war, unfortunately where our children are right in the middle," District Judge Antonia Arteaga
Are masks compulsory in Texas? Do you need to wear a mask at school in San Antonio? What about a college in Austin? Can bars enforce masks?
If you are feeling confused about the current mask situation, you aren't alone. There is an ongoing chaotic battle raging in Texas over masks.
Texas Governor Greg Abbott is firmly against mask mandates. County and city officials want masks back. There are lawsuits, restraining orders, and public battles. At a time when Texas needs to band together, it is becoming harder to work out where things are. In some cases, a local mask mandate has been overturned by one court and then reinstated soon after in a different court.
So let's take a quick look at the current situation as it stands as I write this.
As we know, schools are returning, and with the surge in COVID-19 cases across Texas, many schools wanted to impose masks for all returning students.
Last week Governor Abbott reiterated his government's policy on masks.
"Under Executive Order GA-38, no governmental entity can require or mandate the wearing of masks," The path forward relies on personal responsibility – not government mandates. The State of Texas will continue to vigorously fight the temporary restraining order to protect the rights and freedoms of all Texans." Gov Abbott
One of the first counties to take on Abbott was Harris County. Christian Menefee, Country Attorney for Harris County, filed a lawsuit against GA-38.
In his statement, Menefee wrote, "Governor Greg Abbott has repeatedly misused his authority under Texas disaster laws. The current wave of the Delta variant presents a real and imminent threat to our most vulnerable populations, and local officials need to be able to respond to the crisis.:
On the 13th, San Antonio and Bexar Counties followed suit with Judge Antonia Arteaga approving a lawsuit heard in Texas's 57th Civil District Court requesting for a temporary restraining order to allow schools to enforce a mask mandate. The next day Dallas County Judge Clay Jenkins was successful in his lawsuit against Abbott. Travis County also filed a lawsuit.
This granted school districts within those counties to enforce masks on returning students.
They were supported by U.S. Education Secretary Miguel A. Cardona, who wrote to Abbott and the Texas Education Agency Commissioner Mike Morath advising that preventing district leaders from requiring masks "may infringe upon a school district's authority to adopt policies to protect students and educators."
Gov Abbott and Texas State Attorney General Ken Paxton fought back, lodging a countersuit yesterday in the Texas Supreme Court. They were successful Texas Supreme Court temporarily blocked mask mandates in Dallas and Bexar counties.
Before Abbott and Paxton could celebrate their latest win, a Travis County judge granted a new restraining order that temporarily blocks Gov. Greg Abbott from prohibiting mask mandates in Texas public schools.
It is like a game of lawsuit ping pong.
Democrat and potential contender for Texas Governor in 2022, Beto O'Rourke, weighed posting a list of Texas school boards due to meet on Tuesday 17th and urging parents to have kids wear masks at school.
Current situation
It can be hard to keep track of so many lawsuits and changes, but this is the current situation.
Dallas Country:
The current mask mandate covers public schools, colleges, businesses, and many government buildings.
Tarrant County:
No mask-wearing requirements are in place.
Travis County:
K-12 and colleges require masks.
Bexar County:
K-12 requires masks bot colleges do not. The San Antonio Independent School District has become the first school district in Texas to require all staff to be vaccinated against the coronavirus.
Harris County:
Harris County announced a mask mandate Thursday for all schools and childcare facilities but, so far, only a few districts are complying. Houston ISD requires masks.
Texans- how are you keeping track of the mask situation? Are you for or against masks for our school children? And who do you think will win this ongoing battle?
Let us know your thoughts in the comments below.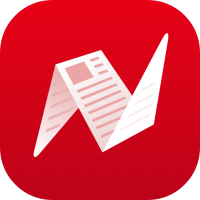 This is original content from NewsBreak's Creator Program. Join today to publish and share your own content.