As COVID-19 continues to ravage Texas and cases escalate, some businesses are looking to protect their customers by requiring proof of vaccination for entry.
Unfortunately for them, Texas Gov. Greg Abbott signed a bill in June that prohibits businesses from requiring customers to show proof of vaccination to enter. Now was as the COVID crisis escalates, Governor Abbott says he will pull the liquor license of any restaurant with vaccine requirements.
A statement was sent from the Texas Alcoholic Beverage Commission to businesses again advising them that the state government office has the power to take away liquor licenses from companies that are not in compliance with the bill (SB968). SB 968 was authored by state Sen. Lois Kolkhorst, R-Brenham, who is firmly against vaccine passports.
"TABC wants to remind businesses in Texas that state law now prohibits businesses from requiring customers to show proof of a COVID-19 vaccination. TABC may require compliance with this law as a condition of holding a license, permit, certificate, or other authorization."
The two restaurants that were highlighted by Fox NEW - Fresas and Laundrette, both in Austin, were contacted by the TABC shortly after the two restaurants posted that they would no longer require proof of vaccination for entry.
Both restaurants denied knowledge of Abbott's law.
"Effective immediately we will no longer be requiring proof of vaccination for indoor dining. Yesterday we received word from TABC that we are not allowed by law (Section 14 of the new Senate Bill 968 introduced in June) to ask for proof of vaccination when dining. We will still require guests to wear a mask indoors when not seated at a table. Masks will not be required for outdoor dining." Facebook post from Fresas on South First

Even as Texas hospitals are filled to capacity with patients, Gov Abbott has remained firm on his no-mask mandate. Opponents of the Governor point to this as one reason that cases continue to rise. In fact, COVID-19 hospitalizations in Texas have increased by 400% in the last month.
Discussion on social media was heavily divided. Many were outraged that as deaths rise in Texas, Governor Abbott refuses to make any changes. But there were also many supporting the Governor in allowing freedom for the people of Texas and allowing them to make their own choices regarding masks and vaccination.
Abbott is facing a battle against counties and independent school districts as Dallas, and San Antonio counties filed temporary restraining orders against the Governor to allow the enforcement of masks in their schools. Will bars and restaurants be the next to take on Abbott?
Currently, 45.3% of Texans are fully vaccinated. This is behind the national average of 51.3%. 99.5% of deaths in Texas from COVID since February have been unvaccinated people.
Readers, which side do you lean on? Do you think a business should have the right to demand proof of vaccination? Or is this a restriction of freedom for patrons?
Let us know your thoughts in the comments.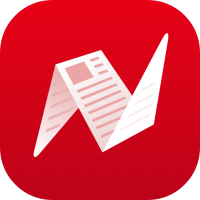 This is original content from NewsBreak's Creator Program. Join today to publish and share your own content.