Texas Governor Greg Abbott enjoyed a victory today as the Texas Supreme Court temporarily blocked mask mandates in Dallas and Bexar counties. This was a good win for Abbott in the brewing Texas Civil War as the state and local government go head to head over masks.
Last week Governor Abbott stated that mask mandates would not be imposed in Texas despite the surging COVID cases.
"Under Executive Order GA-38, no governmental entity can require or mandate the wearing of masks," The path forward relies on personal responsibility – not government mandates. The State of Texas will continue to vigorously fight the temporary restraining order to protect the rights and freedoms of all Texans." Gov Abbott
Despite this, several school districts and counties across Texas defied Abbott's executive order.
The first was San Antonio and Bexar County, which filed for a temporary restraining order to allow schools to enforce a mask mandate. This was approved by Judge Antonia Arteaga approved a lawsuit filed by San Antonio and Bexar County.n Texas's 57th Civil District Court.
The ruling by Judge Arteaga allowed the city and county to "immediately issue an order requiring masks in public schools and requiring quarantine if an unvaccinated student is determined to be in close contact with a COVID-19 positive individual." As a result, face masks will be required for Bexar County and San Antonio employees and visitors to city and county facilities.
Next to follow was Dallas County Judge Clay Jenkins. He went a step further than Judge Arteaga and mandated that child care centers and businesses must also require employees and customers to wear masks.
"We are all team public health and the enemy is the virus. Right now, the enemy is winning."Dallas County Judge Clay Jenkins
Texas Attorney General Ken Paxton didn't mince words when he posted this tweet after Sunday's ruling stating that the "ruling serve(s) as a reminder to all ISDs and Local officials that the Governor's order stands."
It is expected that the counties will fight back. Clay Jenkins also tweeted after the court ruling. Jenkins said, "Tex Supreme Court narrowly ruled, staying only the TRO (Temporary Restraining Order) against Gov. Abbott but allowing the temporary injunction hearing to go forward. We won't stop working with parents, doctors, schools, businesses, + others to protect you and intend to win that hearing."
Governor Abbott also tweeted out after the decision, stating that "the ban doesn't prohibit using masks. Anyone who wants to wear a mask can do so, including in schools."
The political battle over masks shows no signs of slowing down as Texas is divided over masks. It comes at a time when COVID shows no signs of slowing down. As of Sunday, twelve of 22 hospital regions in Texas have 10 or fewer ICU beds currently available.
Readers, what do you think? Should the independent school districts and counties be allowed to mandate masks? Should Abbott allow them to determine what is best for their cities? Or do you agree with Abbott's firm stance on masks and that the individual should decide?
As always let us know your thoughts in the comments below.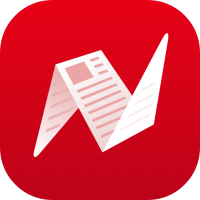 This is original content from NewsBreak's Creator Program. Join today to publish and share your own content.