There will not be any government-imposed shutdowns or mask mandates," Gov. Abbott
Those were the words recently stated by Texas Governor Greg Abbott. Having imposed shutdowns and masks in 2020 to combat the COVID-19 pandemic, Abbott was determined not to bring them back.
But things have changed.
COVID data from Johns Hopkins shows that Texas has registered 222 428 new coronavirus cases in the past month, sadly resulting in 1094 deaths. The Delta variant has torn through Texas, placing an enormous burden on the hospitals and medical staff.
As Delta sweeps the United States, the U.S. Centers for Disease Control recently updated their guidance to recommend "universal indoor masking by all students."
Despite this, Abbott has refused to change his stance on masks. And with schools in Texas about to return, it seems some Texas officials are going to take matters into their own hands. And take on Governor Abbott.
Schools take on Abbott.
Last week, Houston Independent Schools District Superintendent Millard House II told reporters he would bring a mask mandate for consideration at the meeting on Thursday 12th. House released the following statement:
"The health and safety of our students and staff continue to be our guiding compass in all of our decisions. As a result, during tonight's agenda review meeting, I announced that I will propose a mask mandate for students, staff, and visitors at all schools, buses, and facilities to be voted on next week by the Board of Education. The rate of COVID-19 cases is rising in our communities and Harris County is now at threat level red. We must remain vigilant and use every tool we have to keep this virus at bay. Therefore, the mask mandate will become effective upon Board approval during next Thursday's board meeting on August 12. The mask mandate applies to everyone regardless of whether they are vaccinated. "
On Monday, the Dallas Independent School District announced they would require face masks for students and staff, defying Gov. Greg Abbott's order which bans mask mandates.  Superintendant for the district, Dr. Michael Hinojosa, was prepared to be fined to ensure the safety of his staff and students.
"I'd rather take that consequence than have the health of students and staff and families on my mind. If I need to be held accountable, if I need to pay a fine, I'll do what I need to do." Superintendent Dr. Michael Hinojosa
Judges take on Abbott
Today Dallas County Judge Clay Jenkins filed a temporary restraining order against Governor Abbott and gave local officials the ability to bring back mandatory mask mandates.
"The enemy is not each other. The enemy is the virus and we must all do all that we can to protect public health. School districts and government closest to the people should make decisions on how best to keep students and others safe." Judge Clay Jenkins
Jenkins argues, "many people will unnecessarily get seriously ill or die" if officials don't have the option to enforce a mask mandate.
Other judges may also follow suit. Nelson Wolff, the Bexar County judge, may not be as vocal as Judge Jenkins but also voiced his concerns.
"The only other option is to violate the governor's order, and that causes a great deal of confusion and in all likelihood [will] lead to lawsuits. I think his order provides that if a public official attempted to do that, he can be fined and removed from office. If anybody needs to be removed from office, it's the governor." Nelson Wolff, Bexar County judge
While Governor Abbott seems reluctant to bring back masks to try to slow down the spread of the Delta variant, it seems there are many other Texas officials who will. It will be interesting to see who wins this battle: Governor Abbott or those wishing to bring back the mask mandates.
Readers, what do you think? Do you agree with Judge Jenkins and Superintendent Dr. Hinojosa? Or would you prefer the officials abide by Governor Abbotts strict no mask mandate policy?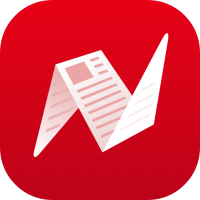 This is original content from NewsBreak's Creator Program. Join today to publish and share your own content.