Texas is in the grip of a COVID pandemic. Yet, Texas Governor Greg Abbott refuses to change his stance on masks, preferring to push Texans to manage their own health- primarily through vaccination.
Yet vaccination rates across Texas have stalled. Only 44% of Texans are fully vaccinated, which places it at number 40 on most vaccinated states in the country.
New COVID cases are swamping the hospitals across Texas, and unfortunately, this is leading to an increase in deaths. COVID data from Johns Hopkins shows that Texas has registered 222 428 new coronavirus cases in the past month, sadly resulting in 1094 deaths. There have been almost 9000 COVID-19 deaths since February.
But the figure that stands out is that of those deaths, 99.5% of those were people who were unvaccinated. So why are people in Texas still hesitant to get the vaccine?
Anti-vaccination tragedy
Last week, a Texas Republican leader who was hospitalized with COVID-19 died. It came just five days after he shared a social media post that questioned whether vaccines were effective in dealing with the coronavirus.
Scott Apley, a member of the State Republican Executive Committee and Dickinson City Council, tragically died. Apley had been campaigning against the effectiveness of the coronavirus vaccines, and just a few days earlier, he had shared a post that said, "In 6 months, we've gone from the vax ending the pandemic—to you can still get covid even if vaxxed—to you can pass covid onto others even if vaxxed."
This wasn't the first anti-vaccination post that Apley had shared. He shared pots encouraging mask burning and also criticizing incentives for people to get vaccinated.
The Texas Republican Party issues a short statement on Apley's passing:
"The entire staff of the Republican Party of Texas grieves his loss and extends our prayers of peace and comfort for Scott's family in this difficult time."
His wife and young son both currently tested positive COVID-19.
Vaccine hesitancy
Currently, there are approximately 9 million eligible Texans who have not gotten their vaccine yet. Many people are unsure about the vaccine and have questions they want to be answered.
For some individuals who have not had a lot of experience interacting in the health care system — perhaps they don't have a primary care physician — this might create further doubt when we start talking about a vaccine because these kinds of experiences are new. I think the big thing that I would say is that we just have to continue to listen and see where people are on this because oftentimes, people aren't completely opposed to it. There's a lingering concern and maybe questions could be answered." " said Dr. John Carlo, CEO of Prism Health North Texas.
Others like Apley are anti-vaccination and refuse to believe the information provided by the CDC and government around the vaccine.
While some Texans are avoiding the vaccine, some are now asking for a third shot of the COVID-19 vaccine. Data from Pfizer has suggested that a third shot will give us much more robust protection from the virus. This would help against the current Delta variant.
Will we see some people in Texas with three vaccine shots while others remain unvaccinated? Will Texas be forced to leave those unvaccinated to fend for themselves and focus on the health of those who are vaccinated.
Readers, what do you think? How can Texas bridge this divide? Are you refusing to be vaccinated, and if so, why? Should we bring back masks until the vaccination rate increases?
Let us know your thoughts in the comments below.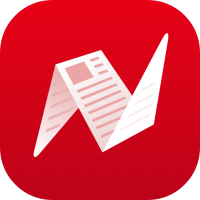 This is original content from NewsBreak's Creator Program. Join today to publish and share your own content.