Masks are back.
Well, in some states across the country, they are. Due to the increase in COVID-19 cases caused by the surge of the new Delta variant, several states have reintroduced mask mandates. At this stage, this does not include Texas, as Texas Governor Greg Abbott remains steadfast in his belief the way to defeat the current COVID-10 outbreak is through vaccination, not by wearing masks.
Last week Abbott said he would not reintroduce a mask mandate for Texas, preferring to rely on people vaccinating.
"Everyone has had more than a year to master all of the same strategies that they can choose of what's best for them and their family members. We're past the time of government mandates. We're into the time for personal responsibility." Texas Governor Greg Abbott
Local governments in Texas cannot mandate stay-at-home or mask orders, so unless Governor Abbott reintroduces a mask mandate for all of Texas, no one will be forced to wear a mask.
New advice from the Centers for Disease Control (CDC)
The new Delta variant of COVID-19 can be contracted by the vaccinated, who can then pass it on to others. Due to this, the Centers for Disease Control (CDC) held a press briefing recommending indoor masks for all teachers, staff, students, and visitors to schools, regardless of vaccination status.
"In recent days I have seen data showing that the Delta variant behaves uniquely differently from past strains of the virus that cause COVID-19. I have said throughout my tenure at CDC that our guidance and recommendations will follow the science… This new science is worrisome and warrants an update to our recommendations." CDC Director Dr. Rochelle Walensky
Austin Mayor Steve Adler believes there is a need for mask tweeting today, "Parents, share your concerns with your schools. They need to hear from you."
Harris County Judge Lina Hidalgo is another Texas official who is pushing for masks to be reintroduced.
"I know they're inconvenient. I don't like wearing masks either, but until we get the numbers back down, let's all wear our masks again."
Masks in schools
Today the Texas State Teachers Association asked Governor Abbott to reconsider his position on masks in schools. One area of concern is that students under 12 remain ineligible for a vaccine.
"If Gov. Abbott really cares about the health and safety of Texas students, educators and their communities, he will give local school officials and health experts the option of requiring masks in their schools," TSTA president Ovidia Molina
It seems that Governor Abbott won't back down on his position. The governor's spokeswoman, Renae Eze, said today that "Governor Abbott has been clear that the time for government mandating of masks is over ― now is the time for personal responsibility."
With some schools returning soon, it seems that the mask debate will last for a while. A few schools in Central Texas have already advised they will offer virtual learning for those concerned about in-person learning without masks.
Readers, what do you think? Given the new advice from the CDC and the dangerous Delta variant, should masks be compulsory for all students at school. Why or why not? Let us know in the comments below!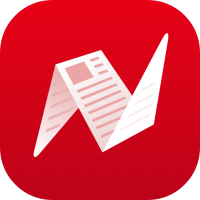 This is original content from NewsBreak's Creator Program. Join today to publish and share your own content.