People across Harris County and indeed Texas hoped that 2021 would see the end of COVID-19 cases. And while, as vaccination rates have increased, there has been a return to a 'normal' life in Texas, recently there has been a surge in COVID cases.
For the first time since February, the COVID-19 positive test rate exceeds 10 percent. There is also an increase in hospitalization- over 3,3319 people were being treated as of yesterday. As of July 20, there are 2.6 million confirmed cases in 254 counties across Texas.
This led to the Harris County COVID-19 threat level system being raised back to Orange yesterday.
This was followed by a press conference where Harris County Judge Lina Hidalgo made a plea for Harris County residents to recognize the increasing threat of the new Delta variant.
" We find ourselves in the midst of not one pandemic but two. Thousands of lives lost, our economy on its heels, but also the arrival of miracle vaccines that have proven effective and safe. That are readily available and free, that is keeping residents from dying at the hands of this virus. We're also in the midst of another pandemic. And that's the pandemic of misinformation." Basically what we have is the deadly tension between the spread of the variant and the vaccination rate," Harris County Judge Lina Hidalgo
The Harris County COVID-19 positivity rate is 7.3%, up from 5.29% on July 1. Currently, 599 people in Harris County general hospital beds were infected with the virus, an increase from the 358 at the beginning of July. Unfortunately, only 53.5% of people in Harris County are fully vaccinated.
Hidalgo did plead with Harris County residents to get vaccinated.
We're now seeing two Harris Counties. One Harris County that's fully vaccinated, protected, doing its part to get our economy running and doing its part to protect those who cannot get vaccinated. Unfortunately, we're also seeing another Harris County that's hesitant to take action. It's okay to be a victim of this virus, but it's not okay to be an enabler."
During the press conference, she also advised everyone to wear masks regardless of vaccination status.
Hidalgo said even those who are vaccinated should be wearing masks as the vaccinated can still spread the virus to the unvaccinated, who can get sicker from the virus.
"I know they're inconvenient. I don't like wearing masks either, but until we get the numbers back down, let's all wear our masks again."
Of course, local governments in Texas cannot mandate stay-at-home or mask orders, so Hidalgo was offering guidance and advice to Harris County residents.
Readers of Harris County, what do you think? Given the rise of the Delta variant, do you believe Texas Governor Greg Abbott should bring back the mask mandate for all people regardless of vaccination status? Will you be wearing a mask? Why or why not? Let us know in the comments.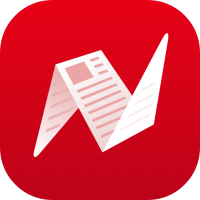 This is original content from NewsBreak's Creator Program. Join today to publish and share your own content.