People across Texas thought 2021 was going to be different. After the COVID-19 pandemic wreaked havoc on our state in 2020, this year was supposed to be different.
And for a while, it was. But now, with the new Delta variant on the increase in Texas, several counties have made urgent pleas to Texan residents.
According to Austin-Travis County Health Authority Dr. Desmar Walkes, hospitals in Central Texas are seeing an "incredible increase" in the number of people being hospitalized for COVID-19 and placed in ICUs.
Travis County
Today, Travis County officials held an urgent virtual press conference where they announced a move back to Stage 4 restrictions. In the conference, they asked people in Austin and across the county to wear masks at all times- regardless of whether they are vaccinated or not. In a further plea, officials advised unvaccinated people to stay at home except for essential trips.
"I know this transition back to Stage 4 may be difficult, but we must follow our local health authority's recommendations to once again flatten the curve and to ensure we continue to protect ourselves and our most vulnerable," Travis County Judge Andy Brown
The recommendations of health officials under stage four are:
People should wear masks:
at private indoor gatherings
at private outdoor gatherings if unable to socially distance
while traveling
while dining and shopping
For those who are partially vaccinated or unvaccinated:
avoid private indoor and outdoor gatherings
travel only if it's essential (with masks)
dine and shop only if it's essential (with masks)
Travis County has a seven-day average of 148 new COVID-19 cases per day, a significant rise over earlier in the month when its number was 34.
Harris County
In Harris Country- the biggest county in Texas, Harris County Judge Lina Hidalgo joined other officials to provide an update on recent COVID-19 trends and the county's threat level.
"Basically what we have is the deadly tension between the spread of the variant and the vaccination rate," Harris County Judge Lina Hidalgo
The Harris County COVID-19 positivity rate is 7.3%, up from 5.29% on July 1. Currently, 599 people in Harris County general hospital beds were infected with the virus, an increase from the 358 at the beginning of July.
Only 53.5% of people in Harris County are fully vaccinated.
Hidalgo pleaded with people to wear masks
"I know they're inconvenient. I don't like wearing masks either, but until we get the numbers back down, let's all wear our masks again."
Dallas County
And the news is similar in Dallas Country. The Chief Elected Official of Dallas County, Clay Jenkins, tweeted that the Public Health Committee met tonight and unanimously decided to upgrade the COVID threat level. North Texas COVID-19 cases and hospitalizations have risen in recent weeks as a result of the Delta variant and lagging vaccinations rates.
On Monday, Dallas County had 406 new COVID-19 cases — the highest single-day total in Dallas County for five months. The county reported 434 new coronavirus cases and three deaths on Friday.
Despite the rise of the Delta variant, Governor Greg Abbott this week announced he would not reintroduce a mask mandate preferring to rely on people vaccinating.
"Everyone has had more than a year to master all of the same strategies that they can choose of what's best for them and their family members. We're past the time of government mandates. We're into the time for personal responsibility." Texas Governor Greg Abbott
Readers, what do you think? Have you been vaccinated against COVID-19? If not, do you plan to stay home? And if you are vaccinated, will you wear a mask at all times? Why or why not?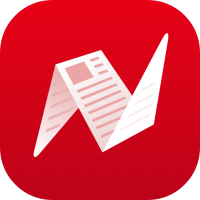 This is original content from NewsBreak's Creator Program. Join today to publish and share your own content.