That was the question concerned family and friends of Texas Governor Greg Abbott were asking today for a few hours due to a minor health scare.
Abbott was forced to take a COVID test after Florida Attorney General Ashley Moody tested positive for COVID-19 yesterday. The increased cases of the Delta variant across Texas and the country led to extra concern.
Moody was one of the politicians who flew from Florida on a private jet to the Texas border security event in Del Rio on the weekend. Also in attendance were Florida Senate President Wilton Simpson, Florida Gov. Ron DeSantis, and Texas Attorney General Ken Paxton. A press conference was held in an airplane hangar.
At the briefing, Governor Abbott updated Governor DeSantis on Texas's efforts to "combat the vast influx in the smuggling of drugs, weapons and other contraband into the state."
Photos of the event show Moody in close proximity to Governor Abbott.
So there were concerns when Moody tweeted on Wednesday, " I received a COVID-19 vaccine earlier this year and today tested positive for the virus. Thankfully, I am only experiencing mild symptoms, and my family is in good health. As I continue to self-quarantine, I want to encourage Floridians to be vigilant about their health."
Governor Abbott is fully vaccinated, having received two doses of Pfizer. He took a COVID test on Thursday, and his result came back negative, according to his spokeswoman Renae Eze.
"Out of an abundance of caution, he will continue to test for the next three days."
While the news is good for Abbott, he will continue to get tests as there are instances when a positive result can come days after a negative test.
And Abbott is not the only Texan getting tested as cases rise again in the state.
For the first time since February, the COVID-19 positive test rate exceeds 10 percent. There is also an increase in hospitalization- over 3,3319 people were being treated as of yesterday. As of July 20, there are 2.6 million confirmed cases in 254 counties across Texas.
Currently, 51% percent of Texans over 12 being fully vaccinated, with over 80 percent of Texas seniors have received a minimum of one dose of vaccine.
The new Delta variant makes up 83% of all new COVID cases across the United States. Despite the rise of the Delta variant, Governor Greg Abbott yesterday announced he would not reintroduce a mask mandate preferring to rely on people vaccinating.
"Everyone has had more than a year to master all of the same strategies that they can choose of what's best for them and their family members. We're past the time of government mandates. We're into the time for personal responsibility." Texas Governor Greg Abbott
The fact that Abbott is fully vaccinated is further proof that the vaccines seem to be working in protecting people against COVID infection.
There is no word on whether Florida Governor DeSantis has had a covid test. DeSantis, who is also fully vaccinated, is considered a potential GOP challenger for the 2024 presidential election.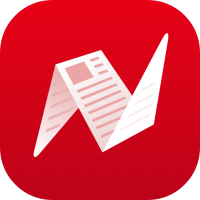 This is original content from NewsBreak's Creator Program. Join today to publish and share your own content.