Abbott says it would be "inappropriate" to force Texans to wear a face mask
As the new Delta variant starts to spread across Texas as it has in much of the world- Texans began to ask if Governor Greg Abbott would bring back a mask mandate.
Today he put paid to those rumors appearing in a live interview on KPRC 2 News at 5. In the interview, Abbott said despite the rise in COVID-19 cases in the US; he will not impose another mask mandate.
"There's no more time for government mandates. This is time for individual responsibility, period."
Is this the right decision? Let's take a quick look.
The current situation
For the first time since February, the COVID-19 positive test rate exceeds 10 percent. There is also an increase in hospitalization- over 3,3319 people were being treated as of yesterday. As of July 20, there are 2.6 million confirmed cases in 254 counties across Texas.
The new Delta variant makes up 83% of all new COVID cases across the United States.
The key to overcoming the pandemic is to get as many people vaccinated as possible, something which Abbott acknowledges:
"The medical component, as we all know, is that one of the things that dramatically reduces, if not eliminates, the possibility of getting COVID or even getting the Delta variant of COVID is getting a vaccine." Governor Abbott
Currently, 51% percent of Texans over 12 being fully vaccinated. However, it is the unvaccinated Texans that have people questioning whether a return to masks may be the best policy.
On a positive note (no pun intended), over 80 percent of Texas seniors have received a minimum of one dose of vaccine, a good figure given the high risk of this age group.
Abbott speaks
"There will be no mask mandate imposed, and the reasons for that are very clear. There are so many people who have immunities to COVID, whether it be through the vaccination, whether it be through their own exposure and their recovery from it, which would be acquired immunity." Govenor Greg Abbott
Abbott was asked about children returning to school and whether they needed to wear masks in the classroom. Again his focus was on vaccination rather than masks.
"What we do anticipate is that as kids are approaching the beginning of school, and with the Delta variant increasing, you probably will see an increase in the number of parents choosing to have the child vaccinated, as well as, the increase in teachers who have not yet been vaccinated, probably going out and getting a vaccination. So, I do anticipate seeing an increase in the number of people getting a vaccine."
Masks in schools?
Two weeks ago, the Centers for Disease Control and Prevention (CDC) announced that vaccinated teachers and students don't need to wear masks inside school buildings. However, the CDC still recommends that children be spaced 3 feet apart when they return to school. This follows on from the CDC announcement in May that fully vaccinated people can stop wearing masks indoors.
So should unvaccinated students be forced to wear masks in Texas schools?
A CDC study found that infection rates in Georgia schools with mask orders were 37% lower than ones without masks. Currently, 23.9% of 12- to 15-year-olds in the United States are fully vaccinated. In addition, 36.4% of 16- to 17-year-olds are fully vaccinated.
"Kids will not be forced by government or by schools to wear masks in school. They can by parental choice wear a mask, but there will be no government mandate requiring masks." Governor Abbott
Mask mandate or no mask mandate?
Currently, there are eight state governments that require people who are not yet fully vaccinated against COVID-19 to wear masks in most indoor public settings. The District of Columbia and Puerto Rico also have mask orders in place. Texas is one of a few states, including Florida, Arkansas, and Iowa, that legislation or executive action that prevent cities, counties, and school districts from instituting their own mask rules.
Readers, what do you think? Do you think a mask mandate should be brought back regardless of vaccination status until more Texans are vaccinated? Or do you agree with Governor Abbott that it is the individual person's responsibility to make a decision?
Let us know your thoughts in the comments.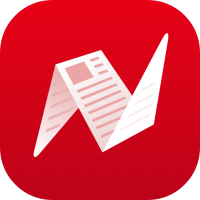 This is original content from NewsBreak's Creator Program. Join today to publish and share your own content.