I have always considered San Antonio to be a relatively safe city and have thankfully not been the victim of crime in our great city. So I was shocked to see that San Antonio ranked in the top 4% of most dangerous cities in the United States based on crime data from the FBI.
The crime rate in San Antonio is 51 crimes per one thousand residents, which rates it in the top 3 for crime in Texas. In addition, there is a 1 in 140 chance of being the victim of a crime in San Antonio compared to the Texas average of 1 in 239 chance.
I thought we should drill down to see the San Antonio neighborhoods with the highest crime rates per person.
1. Nevada Street
Nevada street, which is just east of the Tower of the Americas, has the highest crime rate per person. In fact, the crime rates here are 195% higher than the San Antonio average. Violent crime in this small area is 695% above the national average.
2. East Terrell Hills
Northeast of Downtown bounded by the I410 is the neighborhood of East Terrell Hills, which comes in second on this list. In this neighborhood, the crime rates are 180% higher than the San Antonio average.
3. Cable-Westwood
Rounding out the top three is the neighborhood of Cable-Westwood. Here the crime rates are 182% above the San Antonio average.
Other neighborhoods in San Antonio with high crime rates
The rest of the top nine include:
4. Pecan Valley
5. Quinatana Community
6. Arena District
7. Community Workers Council
8. Rainbow Hills
9. Highland Park
What is San Antonio doing to curb crime?
With 81 homicides in the first six months of 2021, San Antonio is on track to have a record-breaking year. So what is the San Antonio Police department doing?
Last month at a San Antonio Police Department briefing, San Antonio Police Chief William McManus unveiled a new tool in an effort to be more transparent on crime. He also made mention of the new cite and release program. It is estimated that over the last 18 months, over 3,500 arrests were avoided by saving an estimated $2.67 million in booking costs under this program.
The city has also employed "violence interrupters." These people are employed full-time by the City of San Antonio's health department. Their aim is to reduce crime by walking the streets and connecting with young people who are deemed at risk of perpetrating a crime.
The SAPD also runs a 12-week citizen academy that educates citizens about the SAPD and police work in San Antonio. It is held at the SAPD Academy and includes a ride-along.
Funding the police
In 2019/2020, the city of San Antonio spent $479,091,284 on police. This represented 37.5% of the general fund, which equates to $310 per San Antonio resident.
"Just because of the sheer volume of tasks that we are responsible for dealing with, public safety is going to be the most expensive part of a city budget across the board. That's really just demand," Jennifer Szimanski, public affairs coordinator for the Combined Law Enforcement Associations of Texas
The SAPD has information for San Antonio residents on how to reduce their chances of being victims of a crime. You can check out their tips here.
Readers, what do you think? Are there any San Antonio neighborhoods you are scared to visit? And do you think SAPD police chief William McManus is doing enough to prevent crime in our city?
Leave your comments below.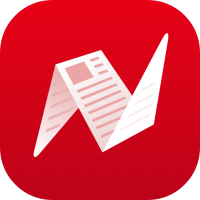 This is original content from NewsBreak's Creator Program. Join today to publish and share your own content.