While there has been a lot of recent focus on Greg Abbott and the upcoming governor race, there is another crucial election in 2022- that for Texas Attorney General.
Current Texas State Attorney General Ken Paxton is also seeking a third term; his battle may prove much harder than that of Abbott's. Not only is he facing two strong Republican challengers- both of whom have won statewide positions previously but he is under FBI investigation for alleged fraud.
His fan base
Paxton is popular with a lot of the Republican voting base. He has defended the Republican agenda in court; most notably, he launched a lawsuit challenging the 2020 election results on behalf of former President Trump. He has also sued the federal government, demanding an end to the Deferred Action for Childhood Arrivals program, as well as demanding an end to President Biden's moratorium on deportations. In fact, by mid-April, Paxton had already filed eight lawsuits against President Biden.
"Ken Paxton is a very strong conservative incumbent. If people want to take their chances against him in a primary, they're going to really have to make their case as to why they're going to be a stronger…defender of Texas against the Biden administration." Jessica Colón, a Republican strategist
The controversy
It is fair to say that Paxton has had his fair share of controversy. He has been under indictment on felony charges of securities fraud for almost six years. The charges were laid just six months into his first stint as Attorney General.
On top of those charges, in October 2020, the FBI launched an investigation into Paxton for bribery and abuse of office. The allegations arise over Paxton's relationship with Austin real estate investor and campaign donor Nate Paul. He has been accused of using his position to benefit Paul, and interestingly all of Paxton's accusers have resigned, been forced on leave, or been terminated since making the allegations. In addition, four of them filed a state whistleblower lawsuit against Paxton, stating they lost their jobs as retribution for making the claims of fraud and misconduct.
Paxton replied to their claims:
"After reviewing the claims made by former employees of this office, their allegations are overblown, based upon assumptions, and to a large degree misrepresent the facts." Ken Paxton
Republicans do hold concerns over Paxton
When the latest complaints were filed in October, top Republicans did state their concerns over Paxton
"These allegations raise serious concerns. I will withhold further comment until the results of any investigation are complete." Greg Abbott
"Lt. Gov. Dan Patrick called the news "obviously concerning."
In May, the New York Times claimed that Paxton wasn't supporting Abbott in his bid for reelection. "I don't think he supports me; I don't support him." the New York Times reported Paxton as saying.
Paxton denied the report calling it fake news.
The challengers
So far, two Republicans have announced they will run against Paxton.
George P. Bush, son of former Florida Governor Jeb Bush, was the first to announce. And in May, Texas Supreme Court Justice Eva Guzman resigned from the bench so she could run against Paxton.
Both have strong credentials. Bush, of course, has the most famous surname in Texas politics, while Guzman was the first Latina to serve on the state high court and won 60 percent of the statewide vote in her most recent Republican primary.
It does make for an exciting race. Paxton has got through controversy and alleged fraud claims previously but will it be a case of third time unlucky for him?
Readers, what do you think? Should Paxton be ousted? Is it a bad look for Texas to have their state attorney general under FBI investigation? Let us know in the comments below.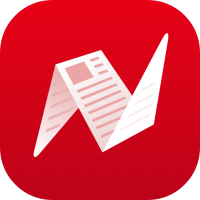 This is original content from NewsBreak's Creator Program. Join today to publish and share your own content.