This July 4, as families across Texas celebrated with BBQs, fireworks, and get together, it felt normal. Restaurants and bars were open. Masks were no longer required - you could actually see people's smiles.
But how long will this last? As we hear reports of a new COVID variant- named Delta wreaking havoc across the world, should the people of Texas be worried? Do we need to back to wearing masks? Social distancing? Is there a chance that Texas could even go back into lockdown again?
Let's take a quick look at the Delta variant.
Delta
The Delta variant is yet another version of the coronavirus and was first detected in India. Originally named the India variant, it was renamed Delta when the World Health Organization began to name COVID variants after letters of the Greek alphabet.
A variant occurs as viruses constantly mutate. In the case of Delta - the mutation has made the virus more contagious than previous versions of COVID. It ripped through India earlier this year - at its peak, over 6000 people were dying a day, and hospitals were overwhelmed. So high was the death rate, bodies were piling up in the street.
"It's more contagious. The key change about this variant is that it has a better way of getting into our cells and latching onto them." Dr. Katelyn Jetelina, an epidemiologist at the University of Texas School of Public Health in Dallas.
It has taken over the United Kingdom, where Delta now represents 90% of all new infections. Prime Minister Boris Johnson was so concerned over the Delta variant spread that he delayed 'Freedon Day'- the day the United Kingdom would come of our restrictions by a few weeks.
I have family in Australia- a country that has primarily escaped COVID and had very few deaths. However, For example, statisticsDelta has still managed to infiltrate Downunder, with 50% of the Australian population recently forced into lockdown. Again. In all, over 80 countries have been infected with the new Delta variant.
Currently, Delta represents about 25% of all new COVID infections in the United States.
Delta hits Texas
Recently over 125 cases of COVID spread at a youth church camp in Galveston County- showing that Texas still isn't safe. Three of these were the feared Delta variant.
"Clearly, COVID is not over. COVID isn't ever gone until it's completely gone. And I think we've made the mistake of assuming that the virus would go away or assuming that the virus wouldn't affect children … We keep stumbling into the same mistakes over and over, and that is not a way out of COVID-19." Dr. Benjamin Neuman, a virologist and professor at Texas A&M University.
The Delta variant has been found in Houston and Dallas, and there are concerns it could spread across Texas if people let their guard down. For example, in the North Texas region, the number of those hospitalized with COVID-19 has increased to 400, more than double the previous months. In addition, more and more new reports are appearing across Texas highlighting the growth of Delta.
What does this mean for Texans?
The World Health Organization has recommended people wear masks again- even for people that have been vaccinated.
We don't want to wait until after the fact and get caught with this thing already ahead of us when we know that masks work. To put this in context, the Alpha variant, which originated out of the UK, was about 50% more infectious and transmissible. The Delta variant is 60% more infectious than that." University of Arizona College of Medicine-Phoenix's Dr. Shad Marvasti.
While the vaccine is still effective against Delta, its efficacy rate is far less than against other variants. For example, statistics from Israel show Pfizer offers 64% protection against infection. This compares to 95.3% effectiveness against the Alpha variant.
At July 4, almost 42% of Texans had been fully vaccinated; this is slightly under the national average of 47%. As for those who haven't been vaccinated? If you look at the results in India- then there is a far higher chance of severe illness and hospitalization.
Texas has done well in the battle against COVID, but it seems that the struggle is not over with the new Delta variant.
Readers, what do you think? Are you concerned about the Delta variant? Will you go back to wearing masks to add extra protection against transmission? Should masks become compulsory again? Let us know your thoughts in the comments below.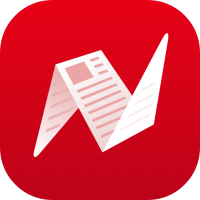 This is original content from NewsBreak's Creator Program. Join today to publish and share your own content.