Dallas sprinter Sha'Carri Richardson should be heading to Tokyo with the rest of the US Track and Field team. Richardson qualified for the postponed 2020 Summer Olympics with the fastest time at the United States Olympics Trials held in Oregon in June. Her 100-meter time of 10.86 seconds was 0.13 seconds faster than the second placegetter.
Controversially a few days later, she tested positive for THC, the chemical in marijuana- a substance that the US Anti-Doping Agency bans. As a result, she commenced a counseling program and accepted a one-month period of ineligibility that began on June 28, 2021.
Richardson said that she only used marijuana after finding out that her birth mother died while she was in Oregon. It is also worth noting that recreational use of the drug is legal in Oregon, so she wasn't breaking the law.
"I know what I did, I know what I'm supposed to do, what I'm allowed not to do. And I still made that decision. [The news of my mother's death just] sent me into a state of emotional panic. I didn't know how to control my emotions or deal with my emotions during that time."Sha'Carri Richardson
The Dallas star athlete
Richardson went to Carter High School in Dallas when the track coach recognized her skills straight away.
"I immediately knew she was talented. She was self-motivated. She was disciplined and she liked to work hard."Carter High School track coach and assistant athletic coordinator Lauren Cross
Her efforts on the track for Carter saw her receive a scholarship for LSU, and she continues to be an inspiration for female Dallas athletes hoping to follow in her footsteps. They were looking forward to watching the former Carter High athlete represent their school and all of Dallas at the Olympics.
The relay hope
Richardson's one-month ban prevented her from competing in the individual 100-meter event; however, her suspension ends before the 4 x 100 m relay event to be held on August 5. There was some hope that the Dallas sprinter would be selected in the relay team in a boost to win a gold medal for Team USA.
However, when USA Track and Field released their Olympic roster today, Richardson was omitted from the squad. Before the team was announced, her agent was non-committal when asked if they expected to be added to the relay team.
"We haven't spoken about it at all. It was actually not a topic we focused on." Renaldo Nehemiah, Richardson's agent
Should she be allowed to compete?
When she was initially banned, Richardson took it in good stride, promising to come back and win the World Championships in 2022.
But the question remains should the Dallas champion be allowed to compete?
Texas Democratic politician Mike Siegel who recently co-founded Ground Game Texas, a nonprofit focused on "workers, wages, and weed." believes that she should.
"She was so fast that she had time to look around and point at the crowd as she was finishing the race, she was that far ahead. And the idea that she's not going to be able to represent our country because she smoked this weed plant to kind of ease her personal pain is just obscene."Texas Democratic politician Mike Siegel
The fact remains that marijuana is legal in Oregon, and she was using it to help deal with the grief of losing her biological average. It is also worth that while marijuana is legal in Texas, nearly 90% of Texas voters believe it should be legal in some form.
It's a shame that the gold medal hopes of the 21-year-old from Dallas have been dashed. Readers, what do you think? Should Richardson have been chosen to at least compete in the relay once her penalty was over?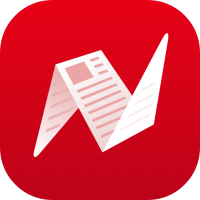 This is original content from NewsBreak's Creator Program. Join today to publish and share your own content.