Based on the FBI's Uniform Crime Reporting Program statistics, Milwaukee was ranked as the tenth most dangerous city in the United States. This probably doesn't come as a surprise to Milwaukee residents, but the statistics may.
The violent crime rate in Milwaukee is 1,332 incidents per 100,000 residents. This compares to the Wisconsin average of 400. The average across the United States of 400 violent crimes per 100,000 people. This means you have a 1 in 74 chance of being the victim of a violent crime in Milwaukee.
It is worth delving deeper into Milwaukee's crime and see which areas within the city had the higher crime rates.
Below are the three most dangerous neighborhoods in Milwaukee based on the number of violent crimes per 100,000 people for each district, compared to the Milwaukee violent crime average. All stats are based on data from the local law enforcement agency.
1. Metcalfe Park
Metcalfe Park crime rates are 139% higher than the Milwaukee average. The crime rates here are 273% higher than the United States average. Of even more concern is that the violent crime rate here is 1124% greater than the national average.
2. North Division
Coming in second is North Division which has its crime rates 290% higher than the national average. Statistics also show that violent crimes in North Division are 1078% higher than the national average.
3. Franklin Heights
In the third position of the most dangerous Milwaukee neighborhoods is the area of Franklin Heights, which has a crime rate 287% higher than the United States average. In addition, violent crimes in Franklin Heights are 988% higher than the national average.
What makes a neighborhood dangerous?
An Arizona State University criminology and a criminal-justice professor, Scott Decker, said a wide range of factors determined crime in a neighborhood. This includes poverty, single-family homes, graduation rates, and lack of economic mobility. He said an area that has significant socio-economic disadvantages is more likely to have a higher violent crime rate than an area with more opportunities for its residents.
"It's not just the single variable; it's the combination of them that make things worse," Scott Decker
The rest of the top 10
Below are the Milwaukee neighborhoods that round out the top 10 in terms of crime:
4. Park West
5. Washington Park
6. Garden Homes
7. Borchert Field
8. Sherman Park
9. Saint Joseph
10. Concordia
Current issues affecting the police
It doesn't help that the Milwaukee Police Department is in a bit of disarray. Former Milwaukee Police Chief Alfonso Morales battled with the city after he was demoted last year. He demanded the city either give him his job back or pay him damages after the city admitted his rights were violated when he was demoted.
In July, the city agreed to pay him $627,000 in damages
"This is unfortunate, it was totally avoidable, it's poor management, and I'm angry about it," Ald. Michael Murphy
And on June 22, Wisconsin Assembly lawmakers passed legislation that would penalize cities and towns that reduce funding for police departments.
"Unfortunately 'defund the police' became a catchphrase for an awful lot of activists around the country after the tragic death of George Floyd in Minneapolis. We saw especially in places like Portland intense pressure on local elected officials to reduce funding for the police. Unfortunately even in Wisconsin we saw Madison and Milwaukee where they actually cut funding."" Assembly Speaker Robin Vos, R-Rochester
Readers- what do you think? Are there any Milwaukee neighborhoods that you consider too dangerous and won't visit? Or are there ones on this list that surprise you? And should Milwaukee settle with Morales or spend those funds on the police department?
Let us know in the comments below!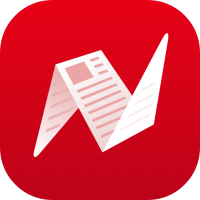 This is original content from NewsBreak's Creator Program. Join today to publish and share your own content.