The culinary scene in Phoenix continues to improve in recent years and is fast becoming a 'foodie' city. While the hospitality industry has been hard hit by COVID-19 and lockdowns, it is bouncing back strongly.
This makes it the perfect time to look at some of the most popular restaurants in Phoenix. Choosing the best or most popular is always a subjective rating. So, I enlisted the help of TripAdvisor and used their rating system by their users to determine the five most popular restaurants in Phoenix.
1. Cocina Madrigal
Coming in at number according to TripAdvisor users is this popular Mexican restaurant run by Chef Leo Madrigal.
Chef Leo Madrigal first developed his culinary background in Mexico as a teenager and has been building kitchens and menus in the valley for the past 30 years. He served as a corporate chef at Z'tejas Grill, a big player in the Phoenix dining scene until recently.
Address: 4044 S 16th St Phone: 602-243-9000
2. Ajo Al's Mexican Cafe
Another Mexican restaurant comes in second place. Ajo Al's is popular across Arizona- n addition to the Phoenix location, they have two in Scottsdale and one in Glendale. There is also a new location coming at Phoenix Sky Harbor Airport.
Address: 5101 N 16th St Phone: 602-222 9902
3. The Capital Grill
The most popular non-Mexican restaurant in Phoenix is the award-winning Capital Grill.
They are famous for their dry-aged steaks and seafood, and they have over 5000 bottles of wine on their wine list. The American Culinary Federation awarded The Capital Grill their "Achievement of Excellence Award."
Address: 2502 E Camelback Rd Ste 199 Phone: 602-952-8900
4. Rusconi's American Kitchen
Rusconi's American Kitchen features hand-crafted regional American cuisine by Chef Michael Rusconi.
Chef Rusconi has long been a leader in sustainable food before it was trendy to do so Rusconi's culinary track record includes a handful of Mobil 4 Star Awards, and consecutive nominations from the Arizona Culinary Hall of Fame.
Address: 10637 N Tatum Blvd Phone: 480-483-0009
5. Binkley's Restaurant
Often compared to the Michelin dining experience, Binkley's Restaurant fills out the top five list. They offer a 2-hour multi-course dining experience that you will not forget. They do have a business casual dress code.
Address: 2320 E Osborn Rd Phone: 602-388-4874
Readers, which of these restaurants have you been to, and what was your experience? And which Phoneix restaurants do you think should make the top five?
As always let us know your thoughts in the comments section below.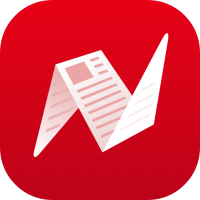 This is original content from NewsBreak's Creator Program. Join today to publish and share your own content.