Recently I wrote about the most dangerous cities to live in within the United States. This was based on crimes per capita, and Cleveland ranked the sixth most dangerous city in the US.
The violent crime rate in Cleveland is 1,517 per 100,000 residents. There were 177 homicides in the city in 2020, 54 more than occurred in 2019, and an increase of more than 100 from 2010. Over the last decade, homicides have steadily increased in Cleveland.
2021 shows no signs of reversing that trend. There were more murders in the first four months of 2021 compared to 2020. Additionally, the rate that police are taking guns out of the hands of criminals is up 100% from the same time last year.

"Last year, we confiscated a little over 400 weapons off the streets of the city of Cleveland from January to the first couple of weeks in April, this year, we've confiscated over 800 guns off the city streets," Cleveland Police Chief, Calvin Williams
Many readers wanted to delve deeper into Cleveland's crime and look at which areas within Cleveland had the higher crime rates.
Below are Cleveland's three most dangerous neighborhoods based on the number of violent crimes per 100,000 people for each district, compared to the Cleveland violent crime average. All stats are based on data from the local law enforcement agency.
1. Industrial Valley
Industrial Valley is a neighborhood on the Central and South Side of Cleveland located along the Cuyahoga River.
Industrial Valley crime rates are 60% higher than the Cleveland average. The crime rates here are 285% higher than the United States average. Of even more concern is that the violent crime rate here is 540% greater than the national average.
2. North Broadway
Coming in second is the North Broadway area, which has its crime rates 258% higher than the national average. Statistics also show that violent crimes in the North Broadway are 485% higher than the national average.
3. Kinsmith
In the third position of the most dangerous Cleveland neighborhoods is Kinsmith, which has a crime rate 276% higher than the United States average. In addition, violent crimes in Kinsmith are 475% higher than the national average.
What makes a neighborhood dangerous?
An Arizona State University criminology and a criminal-justice professor, Scott Decker, said a wide range of factors determined crime in a neighborhood. This includes poverty, single-family homes, graduation rates, and lack of economic mobility. He said an area that has significant socio-economic disadvantages is more likely to have a higher violent crime rate than an area with more opportunities for its residents.
"It's not just the single variable; it's the combination of them that make things worse," Scott Decker
The rest of the top 10
Below are the Cleveland neighborhoods that round out the top 10 in terms of crime:
4. Central
5. Stockyards
6. Woodland Hills
7. Fairfax
8. Union Miles Park
9. Saint Claire-Superior
10. South Broadway
The fifteen candidates seeking to replace Cleveland Mayor Frank Jackson at Cleveland City Hall will know that tackling crime is a significant issue they need to address.
"COVID-19 and the pandemic and the virus is in the front of everyone's mind and it's on TV, it's everywhere, and rightfully so. But we have another pandemic going on, and that is the pandemic of violence in our community. The availability of guns in our community and the trafficking of the guns, just like you traffic drugs, is a crisis " Cleveland Mayor Frank Jackson at a virtual town hall meeting in November 2020.
Readers- what do you think? Are there any Cleveland neighborhoods that you consider too dangerous and won't visit? Or are there ones on this list that surprise you? Let us know in the comments below!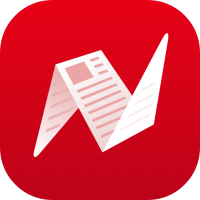 This is original content from NewsBreak's Creator Program. Join today to publish and share your own content.