Source: WikiCommons
Thank you for inviting me to this Summit. I am delighted to have this opportunity to learn, discuss, and exchange ideas together with you.
With those opening words, Jack Ma's fortune was changed.
How many of us have said words we would later regret? Maybe in anger to a friend or family member? Perhaps something to a work colleague? Whatever the words, I am sure it hasn't cost you billions of dollars and lead to conspiracy theories across the internet asking where you have disappeared to.
But none of you are Jack Ma.
Opening remarks
In which we introduce Jack Ma
Jack Ma is the founder of Alibaba Group, a Chinese multinational technology company specializing in e-commerce, retail, Internet, and technology. He launched Alibaba, China's primary e-commerce platform in 1999, and Alibaba's online payments service Alipay in 2004.
Alibaba has been described as the Amazon of China, and in 2020, its revenue was approximately $72 billion. The tale of the former English teacher who has conquered the most populated country in the world is a remarkable one. I recently read the book Alibaba: The House that Jack built, and it was a fascinating story.
He knew that to become a global entrepreneur he needed to learn English and so when he was 12, every morning at five o'clock he rode his bicycle for 40 minutes to an international hotel in his hometown and waited there for tourists. He would offer to show them around the city as a travel guide and they would teach him English in return. He did this every day, through rain, hail, and snow.
He overcame many rejections, once saying in an interview, "I even went to KFC when it came to my city. Twenty-four people went for the job. Twenty-three were accepted. I was the only guy who wasn't."
I doubt any of those 23 successful KFC applicants can feature accomplishments such as these:
When Alibaba was listed on the New York Stock Exchange in 2014, it set a record as the world's biggest public stock offering, raising $25 billion.
No doubt when you think of e-commerce, you think of Amazon but compare these figures from 2020:
On Singles Day (November 11), Alibaba recorded $77 billion in sales. That was 21 times as many orders by value as Amazon.com's two-day global Prime Day a few weeks prior.
In November 2020, Jack's fintech firm, Ant Group, an online finance platform that grew out of Alipay, was due to list on the stock market in a world-record $37 billion deal that would value the company at more than $300 billion.
But before that happened, he gave a speech.
The body of the speech
Looking at what Jack said
On October 24 at the Bund Summit in Shanghai, Jack gave his now (in)famous speech. He commenced by saying he was torn about what he was about to say but felt that it was critical for financial development in China. For the next twenty minutes, he launched into a not so subtle attack of the Chinese government.
In the speech, Ma criticized "outdated supervision" of financial regulation for stifling innovation and said its global banking rules were like an "old people's club." He called for urgent change and said that Chinese banks had a "pawnshop mentality (that) is severe, and it also affects many entrepreneurs." Ma called the people who run the banks "old men" and inferred they were out of touch.
He went on to call out the government's interference in businesses and their potential growth, saying, "the game in the future is about innovation, not just regulatory skills." Ma concluded by stating that China does not have sufficient experts to make policies that align with development.
Ma has been the poster boy for Chinese technology and finance. The man who brought China to the forefront of e-commerce. In the past, he has been outspoken and is known for his controversial speeches, but this time it appeared he had finally crossed the line.
The Chinese government is not well known for tolerating criticism. Websites are censored, communications monitored. President Xi Jinping doesn't like to be challenged. Communist party officials retaliated quickly by targeting Ma's financial empire. It was a demonstration that no individual (no matter how rich) is more important than the Communist Party.
"The [Communist] Party is trying to make it clear that Ma is not bigger than the party," says Rana Mitter, a professor specializing in Chinese politics at Oxford University
The fallout
A week after the speech, Ma met with China's top regulators. Following the meeting, officials published a draft of new stricter rules for online micro-lending companies like Ant Group. On November 3, the Shanghai Stock Exchange canceled the Ant Group IPO citing "significant change" in the regulatory environment. This was a huge blow to Ma, his company, and his personal finances — shares in Alibaba, which owns part of Ant, fell more than 8%, shaving $3bn off Ma's net worth.
The Ant Group was ordered to overhaul its financial business, and an antitrust probe was launched into Alibaba Group Holding.
It also triggered Ma's removal from the public eye. He failed to appear in the final episode of his own talent show, 'Africa's Business Heroes,' which gives budding African entrepreneurs the chance to compete for a US $1.5 million prize. He was removed from the show's website as well as all promotional videos.
He stopped posting on Twitter, where his 612,000 followers haven't heard from him since October 12. Ma also didn't show at the Shanghai Zhejiang chamber of commerce meeting, a forum where he has delivered a speech every year since 2016.
In short, since giving the speech, China's richest man and the face of 'China Inc' has not been seen. There have been rumors authorities have detained him. People point to the case of Fan Bingbing, China's most famous actress who was arrested for tax evasion and disappeared for months. She later appeared in a public apology expressing her loyalty to the Communist Party.
There were also fears that he may befall the same fate as former chairman and key shareholder of the Anbang Insurance Group, Wu Xiaohui. In 2018, WU was arrested for economic crimes and sentenced to eighteen years in jail.
In conclusion
We consider if Jack can rebuild his house
While Ma's conspiracy theories make good headlines, it does appear that he is intentionally lying low. Ma is like the scolded child, sent to his room to learn a lesson from his parents. Shaun Rein, founder of China Market Research Group, thinks so, saying, "they spanked him. He's learned his lesson, and that's why he's been quiet for the past two months. Some of his friends told me they couldn't believe how stupid he was."
Criticizing President Xi Jinping may very well have been stupid, certainly in the eyes of one prominent blogger who has claimed that "the Jack Ma era is ended."
This is a big call and about as likely as the Jeff Bezos era being over. China still needs Jack Ma. They have been telling the world that it is open for business, and without Ma, this reputation could be hampered. With a Covid-hit economy, they will need innovation in the tech sector more than ever.
The Chinese government has flexed its muscle, but it is too risky for it to intervene too much in Ma's businesses; otherwise, it may cause other companies to flee or reconsider the Chinese market.
I doubt we will see Ma accept defeat. The man who rode in snow at 5 am to learn English isn't one to give in. A man so confidant that he filmed Alibaba's first meeting in his small apartment in February 1999 so as to document the moment for his company's later history.
This is a true Goliath v Goliath battle. The mega-rich entrepreneur taking on the Communist government. The first round has gone to President Xi, but it will be interesting to see Ma's next move when he returns to the public eye and how he intends to bring the Ant Group back from the ashes.
For anyone interested in business and/or politics this is a story to watch throughout 2021.
Footnote: The full speech translated into English, along with a video of the speech, can be found here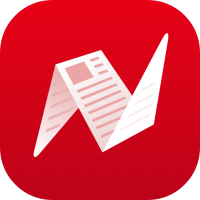 .