The greatest Bengali of the last thousand years, Father of the Nation, Bangabandhu Sheikh Mujibur Rahman is not only a person but also an ideology and the light of his ideology has been transferred from generation to generation. He was the central political figure in the struggle for independence in Bangladesh, the most important influence on the lives of all Bangladeshis, the foremost admired person in Bengal. Bangabandhu's lifelong sacrifice for an independent country greatly affected a young artist. And his name is Md Saidul Islam.
Md Saidul Islam founder 'Md Saidul Islam's Art Gallery', an online-based art gallery. This Gallery is working tirelessly to spread the father of the Bengali nation Bangabandhu Sheikh Mujibur Rahman and his ideology in digital media. He has been drawing portraits of Bangabandhu since 2011. However, his works have been spreading online since 2013 when he started uploading his works to Deviant Art Gallery. In the title of his paintings, he has mentioned Bangabandhu Sheikh Mujibur Rahman as 'The Liberator', 'Architect of Independent Bangladesh', 'The Man Behind The Nation', 'The Legend of Bangladesh', 'Whose greatest strength was the love for his people', 'The Founder of Independent Bangladesh', 'The poet of politics', 'The greatest Bangalee of all time', 'The greatest gift to humanity', 'Whose love and affection knew no bounds', 'A symbol of hope and a sign of freedom', 'A man of vitality and vehemence', 'A preacher of socialism and democracy',  and 'The savior of his fellow countryman'.
Md Saidul Islam is an artist who, in recent years, has been working in the area of digital portrait painting, creating large-scale commissioned artworks for public spaces through his self-owned company Md Saidul Islam's Artworks. He has been commissioned to create works for political parties, social organizations as well as private projects, and corporate art commissions.
He has always been fueled by a combination of deep interest in the history of painting and his personal connection with the subject as a medium for expression. His early influences were the works of Pablo Picasso, Claude Monet, Vincent van Gogh, Paul Cezanne, and Edward Hopper. His early artistic influences are implemented in the lively, vibratory, and colorful works of his paintings.
Md Saidul Islam's personal work has been widely exhibited and collected throughout the country.  His photo-based artworks reside in numerous corporate and public art collections. Her work is represented by the online Art Gallery.
'Gary F Richards' an active member of FFA mentioned Md Saidul Islam's artworks as, "Spectacular digital art composition, lighting, shading, colors, and artwork!"
Recently Plogix Gallery evaluated his work and mentioned, "After reviewing the artworks of Md Saidul Islam, from 5 of our 7 partners and from other Plogix member artists, Md Saidul Islam scored an average of 87 out of 100. "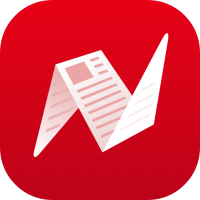 This is original content from NewsBreak's Creator Program. Join today to publish and share your own content.