A new construction project might be causing a headache right now, but as of Fall 2021, drivers in Houston will be seeing a greener future.
Houston's Memorial Park Land Bridge and Prairie Project will divert traffic on Memorial Drive through two grass- and tree-covered bridges, transforming Memorial Park into a sustainable form of green architecture. The project will, in theory, reduce flooding in Houston.
In 2015, research from the Harris County Flood Control District showed that "the restoration of one acre of prairie" would offset run-off from two acres of homes or businesses. An in-depth Pro-Publica/Texas Tribune report provides the public with additional research from scientists who say that more green spaces in Houston could dramatically reduce flooding.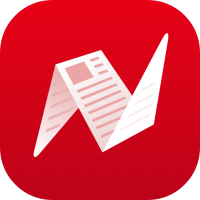 A second project happening in the Houston area that aims to introduce more green space is Clear Lake's Exploration Green, a project that is transforming an old golf course into natural plants and waterways that absorb rainfall. The website argues that "Wetlands help clean our environment and provide wetland 'credits' to help pay for EG environmental improvements. Wetlands also provide critical habitat for osprey, hawks, wading birds, ducks, frogs, tadpoles, turtles, dragonflies and butterflies, as well as, many resident and migratory birds."
Exploration Green has been a popular project among residents of the area, who see rising home values as a result of increased flood water retentions as one of the benefits. Residents in Clear Lake enjoy visiting the Green with their kids and dogs and seeing native plants and wildlife up-close.
The Land Bridge and Prairie Project is a 100-acre project that will reunite the north and south sides of Memorial Park by creating a land bridge over Memorial Drive. The benefits of the project include re-introduction of native plants, wetland and prairie preservation, stormwater management, and increasing wildlife resiliency in Houston. Introducing more green spaces to Houston's landscape can help combat greenhouse gas emissions.
There is some concern regarding removal of historic trees. According to the Project, "trees are either being relocated or repurposed within the Park to support a network of native gulf coastal prairie and savanna ecology that will be restored by the Land Bridge and Prairie project. This ecology once extended over 9 million acres from Corpus Christi, Texas to Lafayette, Louisiana. Less than 1% of native gulf coastal prairie habitat remains."
Flood waters in the Memorial Drive area stayed for weeks after Harvey, the last hurricane that devastated Houston and sent massive amounts of water into the area. As recently as this month, Memorial Drive faced additional flooding. In June 2021, Houston was denied funding as part of an initial $1 billion in federal funding for flood mitigation projects and Harris County was denied funding, despite four smaller cities in the county who were awarded $90 million, as reported by the Associated Press.
The Memorial Park Conservancy projects are funded by private funds, such as $70M from the Kinder Foundation. Additional funding will come from parking fees and golf proceeds.
Houstonians interested in supporting the project can volunteer to conserve Memorial Park.
Completion is projected for late 2022. Memorial Drive will remain open throughout the duration of the project.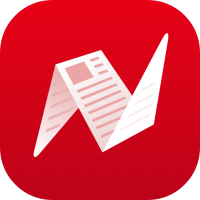 This is original content from NewsBreak's Creator Program. Join today to publish and share your own content.