For the first time in a very long time, the NBA Finals featured players not named Steph Curry or LeBron James. A new market emerged as a "greatest fanbase" contender and a very likable champion has been crowned.
Giannis Sina Ugo Antetokounmpo, affectionately known as the "Greek Freak" has entertained us for some time with his social media banter and through his innocent checks for politeness via his charming accent.
Now, Antetokounmpo is a champion.
I'll be the first to admit that I was rooting for Chris Paul to win his first championship after 16 years without even an appearance in the Finals. In my mind, this was Paul's last opportunity to get a ring and Giannis would have far more chances at NBA Gloryland. What I couldn't do throughout six games, however, was root against Giannis.
Two years ago, the "Greek Freak" played here in Dallas against my Mavericks. I watched him interact with his teammates, bounce around with sure adulation for the game and just evoke happiness in those around him. I became a fan of Giannis without having a degree of care for anything in Milwaukee.
Moments after the Milwaukee Bucks defeated the Phoenix Suns to earn the team's second NBA championship in 50 years - Antetokounmpo made a straight line to his family. They embraced. They cried. They celebrated throughout the night.
Most of us woke to discover more Giannis entertainment this morning.
According to the new champ and Finals' MVP, he stole the Larry O'Brien Championship trophy from the organization and wasn't letting it out of his sight. In the hours since being crowned a champion, Antetokounmpo has tucked both the O'Brien trophy and his MVP trophy into his bed. Claiming he still hasn't had a wink of sleep, the star also recorded himself Wednesday morning - ordering 50 nuggets from Chick-Fil-A to celebrate his 50 point performance.
The charismatic 26 year-old has earned every bit of this moment. After years of scrutiny, and an abundance of suggestion about his basketball IQ not being up to par - Antetokounmpo proved himself at the most crucial time. For most of the season - he was a liability at the free throw line, often shooting airballs. Tuesday night, the eight year veteran went 17 of 19 from the all-important free throw line.
There was something so sincere about the celebration in Milwaukee Tuesday night. Antetokounmpo not only accomplished something the late Kobe Bryant predicted, but he was also able to celebrate with his mother, Veronica Antetokounmpo. The mother of five has sacrificed a great deal in her life to afford her five sons opportunities to be successful.
It appears that the Antetokounmpo family is growing. Postgame footage and early morning social media clips show a very pregnant Mariah Riddlesprigger - Antetokounmpo's longtime girlfriend. The couple already share one son.
Perhaps the most amazing dynamic of the Bucks Championship run is the fact that a "super team" wasn't put together to win a ring. Yet, the 2021 Bucks proved to be a super team that fans everywhere hope can stay together.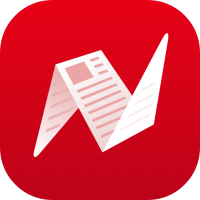 This is original content from NewsBreak's Creator Program. Join today to publish and share your own content.