A commentary on the evolution of discovering and rediscovering great music.
In 2016, upon hearing news of the untimely death of The Artist Formerly Known as Prince, I began to read about the music legend's life and legacy. Prince was not only gifted in his craft as a trailblazing multi-instrumentalist whose work spanned a large range of genres, he was also a humble humanitarian who transcended archaic norms around gender and sexuality. He was, in every sense, a beloved American icon.
So why is it that I only know two of his songs?
This is a bit of an embarrassing admission. After all, he wasn't around that much before my time. Why is it that I'm not familiar with his prolific work?
In coming up with a few of my best guesses, I realize how much the process of discovering music since the 90's has actually changed:
Growing Up in the 90s — The Era of MTV and…Dad's CD Rack
In the 90's, obviously there was a greater technological constraint in the way we went about discovering music. As a kid, I found new music in three major ways: playing my dad's old CDs from his college days, the radio, and MTV & VH1 (RIP). Luckily, my dad had great taste. I grew up on an eclectic set of legends like The Beatles, The Doors, Queen, Carlos Santana, Simon & Garfunkel, Gloria Estefan, Kishore Kumar, Lata Mangeshkar, and Louis Armstrong. For whatever reason, Prince never made it to my dad's otherwise grand collection (you can blame him for that one). And when I turned on the radio or TV, I only ever heard Prince's greatest hits — nothing beyond that.
Now with the advent of the Internet, YouTube, and Spotify, we're no longer confined to music discovery via rummaging through our once hip parents' collections or anticipating the top 10 music video countdown on MTV's Total Request Live. Streaming services have made it a lot easier to find good music, both new and old. Free or cheap services have further democratized the process. I've recently come across many iconic artists I missed out on — Nina Simone, Grace Jones, Sister Nancy, KRS-One, Slick Rick, Digable Planets, Mos Def, and The Fugees, to name a few. Did you notice the particular evolution in my music preferences as well? We now have greater access to a more diverse pool of immensely talented artists that are often overlooked or underplayed in traditional broadcast programming.
That said, I sometimes reminisce over the days of finding and storing music in ways that are now hilariously obsolete. Gone are the days of waiting 47 hours, 15 minutes, and 38 seconds for that one song to download on Napster, WinMX, or LimeWire, but I miss burning a cheesy pop CD on Windows Media Player and jamming out with my clunky Sony Walkman. And back then, MTV could actually justify putting the "Music" in "Music Television"! Hey — you win some, you lose some.
Down with Billboard Hot 100 and Top 40 Lists
Scheduled programming made it harder to discover great music by relegating our options to, more often than not, predictable and uninspired top lists. As we know, that's something that never changed. We're still bombarded with an overly commercialized artist's few "greatest hits" or recently trending songs, all of which are played to the death. This adulterates the actual experience of music consumption. The concept of hit singles are akin to playing a five-second soundbite of an hour-long iconic speech. When I listened to my dad's CDs, I'd listen to an album in its entirety, and it made the listening experience better. Songs in an album were often woven together to form some kind of story or theme the artist wanted to bring to life — examples of this are The Beatles' Sgt. Pepper's Lonely Hearts Club Band (1967), Pink Floyd's The Wall (1979), and Green Day's American Idiot (2004). Concept albums are rare these days, and it might be due to the manner in which we consume music: in the packaging of vapid Top 40 lists.
Now, it's all about making the next big mainstream hit. And when we're inundated with only the catchiest beats, we miss the broader essence of a good artists' work and lose out on the otherworldliness of uncovering deeper music. While I know Prince's "When Doves Cry" and "Little Red Corvette", I wonder what songs of his I'd never discover by only tuning into my local classic rock station or reading Billboard magazine.
Capitalism Killed the Radio Star (and every other star, too)
The record industry, in its model of commodifying an artist by packaging them as a branded product, has been one of the largest culprits in cheapening the joy of finding great music. By mass manufacturing the hottest singles and artists of today, they're not only out to profit, they're out to define coolness for us altogether. There's an ever-changing "it" factor the music industry attempts to create in an artist with a formula only they seem to have, not dissimilar to an algorithm only Google knows that recommends us content to click on. As A Tribe Called Quest's Q-Tip famously once sang in "Check the Rhime": "Industry rule number four-thousand and eighty, record company people are shadyyyy."
I couldn't care less about what's the latest definition of "cool" or what's "in". While I won't necessarily turn off a song with an addictive beat, I still care about the soulfulness and depth of a song's lyrics and/or instrumentals. Speaking of which, from what I've read, Prince not only had depth, he was the epitome of cool! Alas, silly concepts like depth and authenticity were never sold to me. That's still true. It's still about building an empire off of an artist (which streaming services aren't entirely off the hook for, either), making money at the cost of foregoing quality, and of course, selling sex. While the industry doesn't prohibit us from finding quality music, it flashes the shiniest new object to distract us from what's really worth listening to.
If you have a passion for music like me, the takeaway is to grant yourself permission to fall into the rabbit hole, if you will, and dig deeper for great, quality music. It's out there, and in my unapologetic opinion, a majority of it is older and now long forgotten.
With the advent of new-fangled technology platforms, we can discover good music with greater ease (that said, even that can't replace the authentic feeling of hearing an artist at a local coffee shop or discovering an underground band in an old Brooklyn warehouse). The point is, there are amazing artists out there waiting to be discovered, or perhaps, rediscovered. We owe it to Prince and the forgotten legends of our past to go out and find them.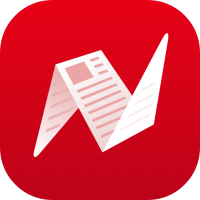 This is original content from NewsBreak's Creator Program. Join today to publish and share your own content.