I am a big fan of Ramit Sethi, the author of 'I Will Teach You To Be Rich' and creator of a ton of business oriented workshops. One of the things he noticed was that a lot of salespeople would brag about the vast amount of money they made by doing as little work possible. After he said, I started noticing them everywhere. They would show up in my emails promising a free workshop which is basically an extended presentation where they will them lead you to a ridiculously expensive course.
I started noticing how success stories have changed over the last few years. The story tends to follow the lines of 'I didn't know what to do so I tried x and in 3 months I was able to quit my job.' Story after story of uber — successful people who seem to bypass patience and persistence. Success porn at its finest.
Don't get me wrong — I place no parameters or limitations on the amount of success you can have or the amount you deserve. However, when the times get shorter and shorter for people to achieve success, it starts to create a devastating mindset for those who are working, grinding and developing their businesses.
We tend to gloss over the details of how someone achieved success and just go for the quick fix.
The bigger issue is that we don't care to know. We just believe whatever the palatable story is, conform our expectations of others to that story and then put ourselves down because we haven't had the same level/frequency of success.
The tragedy is that we give up on ourselves. We give up on our dreams because they don't fit into the modern schedule of financial achievement. We fool ourselves by thinking 'Its not meant to be' when we plateau or run into one or more obstacles. We don't even give up per se — we just pivot over to something else.
We don't like to educate ourselves because we believe that if we are talented it should be natural. We completely toss out any small wins we get. We don't value getting 100 followers because we could've gotten 10K followers.
You can always unplug — give yourself a break from social media for awhile. If that is too much, give yourself a break from the endless articles that promise exponential success with little to no work. Find people you admire who paid their dues with real content. A perfect example is the YouTube star Mr. Beast. Go look at his videos from 7 years ago and see the progression.
The best thing to do is fall in love again with your art, your business, your service — whatever it is. Allow yourself to go deep into the processes of it. Allow yourself to focus in on your own progress — maybe take a deep dive in an area you may not have before.
By getting deep, you will start to bring the focus around back to yourself. The reality is that we all want success. If we didn't we wouldn't care. By concentrating on the things that you need to do for yourself, you will give yourself more of a chance to succeed and continue, than if you get all hyped up by the stories of the successes of others.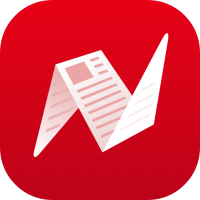 This is original content from NewsBreak's Creator Program. Join today to publish and share your own content.