I am a first time dog owner. My wife is not but it was a long time since she owned one. We were able to get a 6 month old Chihuahua mix from Austin Pets Alive and he was beautiful. He was all — black at first with brown hints of fur. As he grew the black fur disappeared everywhere except some parts of his head and tail. His name is PrayTell.
Everything was going great, and I was on the way to have him socialized properly. We also have a cat, but at his age all he could do was chase her. After his shots and other necessary things, we started to socialize him. We took him to dog parks and had play dates with other friends who had pets as well. For the most part he seemed to be on his way to be a normal functioning dog.
And then there was Covid.
I won't go into the stats of Covid since they are well documented. The most important thing to know is that I followed the rules of staying safe. I didn't go out except to occasionally go food shopping, and to walk my dog. I wore my mask whenever I did go out and scrupulously did everything I could to stay safe for myself, my family and everyone else.
I was fortunate to be able to stay home the whole time and it has been a great bonding experience for myself and my pup.
However, I noticed that being isolated has led to two different issues. One of them is that my grand plan for socialization came to a grinding halt.
Whenever I would walk him, I often avoided other dog owners due to COVID. Even though I was outside, striking up a random conversation wasn't a risk I was willing to take. Pre-COVID he was friendlier to and curious about other canines. Fast forward to the new normal and now he barks like he is going to tear their heads off. I get that there is a component of small dog Napoleonic complex occurring — I do wonder if it would have been less if he kept on interacting with more dogs.
The second issue is one of attachment. Since Pray-tell has been used to seeing me around all day every day for at least a year now, his separation anxiety has become acute. He howls like a banshee whenever I leave the house. I am concerned about his adjustment when I end up going back to a physical office permanently(which is eventually what I want to do).
These issues admittedly belong wholeheartedly in the First World category and could be perfectly natural and would've happened anyway. However, since I am unaccustomed to discerning alternate universes, the best I can do is take action here.
I will be allowing him to interact with other dogs that appear to be sane. I stay away from dogs that can barely be controlled by their owners. I will also be setting up puppy play dates with friends and going to dog parks.
Thankfully, the workplace is playing with the idea of hybrid work weeks where you only work at the office a few days during the week. This will help immensely in smoothing the separation anxiety. Who knows? Maybe it won't change and this is part of his personality. The healthiest thing I could do at this point is socialize him more and be patient.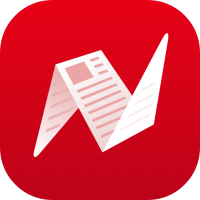 This is original content from NewsBreak's Creator Program. Join today to publish and share your own content.