Becoming rich is one of the most important things you can do for yourself and for society. As Jim Rohn said 'Become rich not for the money, but for the person you will become'.
At the same time, many of those who you would consider rich by most people's standards have made a habit of money shaming those who have taken the stimulus check as well as unemployment to help them get back on their feet.
Its a bit confusing because they tend to exclusively mention the check.
From the beginning of COVID till now, the general populace has only received 3 checks. Not every month, not every week — just 3. I hardly think receiving 3 checks accounts for or is a reflection of a poverty mentality.
It would be wrong of me to suggest that everyone had a terrible 2020. Some people had the best year they ever had. Some people made an incredible amount of money. However, there were also a lot of people who lost their homes and businesses. It seems pretty callous to say that these people's whose lives were devastated shouldn't take help to get themselves back on their feet.
There are tons of rich folks who have some form of a rags to riches story where they lost everything but the made it back on their feet with all the grit, gumption and prayer they can muster. They then thrown in the 'you can do it to — let me show you how ' and pitch you their 5 figure course. However, laced within their stories are those who helped them financially along the way.
Oftentimes they say that the difference between the rich and the poor are that the poor tend to use their own money to bootstrap their businesses and the rich use other people's money so as to expand and scale. Yet at the same time, many of the rich applied for government funding to help their businesses and received it. Huh?
Just because you receive help form the government doesn't mean that you are a lazy person who has a poverty mentality.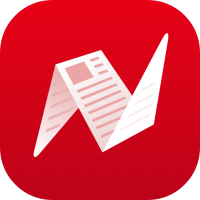 This is original content from NewsBreak's Creator Program. Join today to publish and share your own content.