I joined a Right wing conservative feed on Facebook back in 2016. The name of the feed has changed many times over the course of a couple of years but it started out with something to do with the Red Pill.
If you haven't lived in a cave for the last 20 years, you are probably familiar with the Red Pill philosophy in the Matrix. I won't go into it further. The point of mentioning the Red Pill is just to tell you what the name of the conservative Facebook group was.
Here is a warning — whenever you join a group that claims to be for people that are open-minded, be aware that you are joining a group that is fanatically about one specific point of view. You may not know what it is, but there is one. If you join the group you will find out what it is.
The first conversation I remember was about racism. I said that I wouldn't drive through the backroads of any small town Southern area for fear of racial confrontation. One gentleman said 'You don't have to worry — acts of racism and lynching stopped in the late 19th century'.
I proceeded to get into a long discussion that was filled with denial, 'whataboutisms', and weird statistics that you would not find anywhere in any legitimate book or study. Then I heard the three word phrase that would tend to litter almost every conversation
'Do Your Research'.
Back then I was very unassuming even though I knew that they were batshit crazy. I decided to try to see their point of view. Although no one would tell me what they were researching, I was able to glean their point of view and did some Google searching.
Without exception, their research consisted of "e-zines" made to look like authentic scholarly white papers, Alex Jones' conspiracies, and weird YouTube videos. Through all of this information, you usually find websites dominated with racist ideologies as well — think Breitbart and Zero Hedge.Hundreds seem to pop up daily in our environment that supposedly supports inclusion and diversity.
I have come to learn that 'Do Your Research' is a clarion call for conspiracy theorists who refuse to believe anything close to what a normal person would view as reality.
It's no surprise that this phrase was popularized during the Trump administration along with 'fake news'. Thanks to the ease of technology and social media, you can literally create your own universe thanks to Wordpress, Canva and your smartphone.
Social media is run by algorithms that lend credibility to your point of view by consistently bringing to your attention the things you are interested in. You can become a creator and distributor of whatever information you want. It's very easy to develop a myopic perspective on the world because you have everything around you to support it.
The phrase 'Do your research' is both compelling and condescending. It gives you the feeling that you are 'in the know'. It gives you a sense of control in the world. It bestows on you an undeserved sense of intelligence and moral superiority over the person you are talking to. We have been trained to believe that the truth lies in the esoteric.
The ironic thing is that the people who say this aren't doing any research at all. Most of the time they are just parroting back whatever they heard. Have you ever tried to ask them to explain how they came up with they believe? If you have, you will be frustrated because they won't give you an answer. At best, they may send you some links and documents thousands of pages long.
Most of the time, they will probably either insult you or send you a meme. Why? Because they can't articulate what they believe either. They have no reason why they believe what they believe — except that to them its 'the truth'.
Over time you will come to realize that you aren't even having a conversation anymore. The person isn't listening to you. You aren't debating a topic because the person isn't giving an iota of consideration that what you are saying makes sense. They are completely brainwashed.
You can Google their arguments to see where they are coming from. This way you will be prepared going forward. If you can't find their argument on google, you can use the browser Duck Duck Go. This particular browser conspiracy theorists like to use because it gives you access to many sites that are impossible to find on Google. Most of their arguments are cookie cutter explanations anyway, so whatever information you find out can be used for the next conversation.
I find that the best way to handle this is to try to understand what they had previously researched and take research into your own hands. Don't be like them and just fall into the ever increasing hole of confirmation bias. Attempt to see both sides of an issue.
You can also choose to go about your business and save your energy for more worthwhile pursuits. The fact is that you will never be able to convince someone who has done their research.
You can only listen, and stay informed.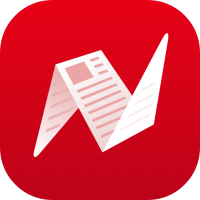 This is original content from NewsBreak's Creator Program. Join today to publish and share your own content.