When Trump said 'Make America Great Again' during his campaigns and presidency, he galvanized and separated our country at the same time. It only took four words to activate the Conservative Right and its corresponding extremist White Supremacist groups.
On April 17th, 2020, Trump tweeted 'LIBERATE Minnesota and save your great 2nd Amendment'. He then proceeded to send similar tweets about Michigan and Virginia. This was a clarion call that drove people to arm guns. Protests ensued with people wearing masks to protect their identities instead of protecting others from spreading the virus.
All it took were a few words and we as a country were easily controlled and manipulated.
Fast forward to the release of the vaccines. If you do a search using the conspiracy theorists' favorite browser Duck Duck Go or listen to Clubhouse, you will find people saying that the vaccine is a bioweapon created to control and eventually destroy us.
This vaccine is the apex of our technology. Each vaccine injection is filled with nano-bots or 'chips' sent into our bloodstream. These chips were supposedly funded by Bill Gates who has an obsession with populace control and eradication. The ultimate goal? A one-world government that was talked about in the Book of Revelation.
Why do the government and Big Pharma need to spend billions of dollars to control us when only a few words will do? Why do they need a chip in a jab to keep track of us when we already have social media?
In March 2018, the consulting firm Cambridge Analytica acquired and used data collected through Facebook of 50 million people without their consent. About a month later, the Facebook stock dropped about 20%. About a year later, about 63% of people still use Facebook at the same level they did before the data breach.
Every couple of years a new documentary comes out on Netflix that scares the hell out of us because of how much information we give away via social media. The big one last year was The Social Dilemma. I have not seen any studies regarding how social media was affected by it. I suspect that since we were in lockdown with nothing to do that it hasn't been much of a decrease.
Why are we so paranoid about government control and Big Brother anyway? I suspect it's because of our American intoxication with our self-importance. We are drunk with the idea that our lives are so interesting that someone wants to track us.
We spent so much time posting every minute detail of our lives to secure millions of followers that we started to believe our hype. Yet at the same time, we are willing to go to war to protect our right to 'privacy'.
We don't want to hear how much we overestimate our independence, power of will, and critical thinking. If we are honest with ourselves, it's easy to see that we are controlled already.
All you have to do is mention a product out loud and that product appears in your Facebook feed or Instagram page. The second we think of something we remotely need, we hurl it into our Amazon cart. We are so unconscious of the daily activities that we become spiritual about it and say that we 'manifested' it while we push the checkout button.
We have given away so much of our information that we are easily trackable. Our purchasing power is controlled by algorithms. Our emotions are easily manipulated by politicians who can make us fight each other or prevent us from vaccination. Our creative energy has been bought by tech billionaires who create algorithms to drive us mercilessly to create content. Sad to say, our day-to-day choices are predictable, at the very least.
The key thing that's missing is personal responsibility.
Personal responsibility keeps us from going down the rabbit hole of crazy. Personal responsibility helps us to realize that the world isn't some massive addendum to the book of Revelation. You stop being a crusader in an epic cyber battle with an evil government. You realize that you are a normal human being who makes bad choices. It's not as romantic, but it's real. It may not change anything, but at least it will keep you from thinking you are trying to be turned into a mindless zombie every day.
Ultimately, you are already controlled. They didn't even need a vaccine to do it.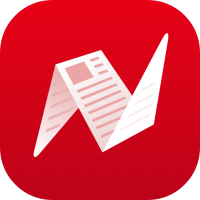 This is original content from NewsBreak's Creator Program. Join today to publish and share your own content.