Too many articles refer to Elon Musk and Jeff Bezos as role models.
What is a role model? Simply put, a role model is someone who has achieved something or has become someone you want to become. They usually have characteristics you desire to 'model' yourself after. As an example, let's look at how they approach obstacles and failure.
We can relate to Michael Jordan because he didn't make the high school basketball team. He then became obsessed with becoming the best Basketball player in the world, fanatically practiced his craft till he reached mastery and achieved overwhelming success. You may not have a desire to fly through the air and make a killer slam dunk, but you can take that and apply it to mastery of a craft, or becoming an amazing businessperson.
Bezos and Musk have nothing about them that the average person can relate to as role models. You would have to be a white male with rich parents for their success stories to be inspirational. In Elon Musk's case, you need to be damn near Batman to accomplish anywhere near what he has.
Here is an example. One of the most important characteristics of successful entrepreneurship is having a high-risk tolerance. Musk already created PayPal and was a millionaire. Furthermore, his parents were already wealthy. He decided to risk it all to start Tesla. Isn't it easier to take a risk when you already made millions and have a family of millions to fall back on? Compare that to the average person who is told to work at their day job until you save enough capital to venture out on your own.
To set the record straight, I like Elon Musk — mainly because I like comics. He reminds me of a real-life Bruce Wayne. He owns two complicated businesses, wants to colonize Mars, works 160 hours a week, and sleeps 4 hours a day. Depending on how you look at it, Musk's 'side hustle' is building rocket ships to colonize planets! He is considered a polymath who has mastered several fields. He actually owns four multibillion dollar companies right now.
I have a much harder time liking Bezos. I can't get over the fact that Amazon has had a reputation for working people close to death. I can't get over the fact that Whole Foods asked workers to give up their holiday pay to help their sick coworkers. Bezos on the other hand makes about $3715 per second.
About 20 years ago, Bezos was the face of the American Dream. He represented the capitalistic romance of starting your business in your garage.
After knowing the truth, I wondered what his garage looked like. Before starting Amazon, he was the youngest senior vice president of a Wall Street hedge fund. I wondered how big his garage was after realizing that his parents bankrolled him $300K to fund Amazon. No one ever mentioned that his parents put a mortgage on their home or gave up all their savings to assist. I can only assume that it was pretty easy. On the other hand, Beyonce's family took out a second mortgage to help fund her dreams.
I don't know why we revel in omitting these crucial facts. We like to use the phrase 'It takes money to make money, but we always leave out the money they came from. Almost all of the white male billionaires we drool over had well-to-do parents. Trump's father gave him $2 million as a graduation gift. What did your parents give you when you graduated college?
The point is that we are fostering and perpetuating the myth that you have to be superhuman to become a millionaire or to achieve grand success. We pick and choose the facts that we propagandize to enforce the 'pull yourself by the bootstraps' mentally while not mentioning these men already had golden boots with servants to pull the straps up for them in the first place.
We need to highlight other role models to who other people can relate instead of constantly writing about these guys.
Do any of you remember Wayne's World with Mike Myers and Dana Carvey? I remember the classic scene when they were in a guitar shop. After playing a few notes the salesperson immediately stopped them. He pointed to a sign that forbade them from playing Stairway to Heaven.
We should do the same thing with Elon Musk and Jeff Bezos. For God's sake, write about other humans.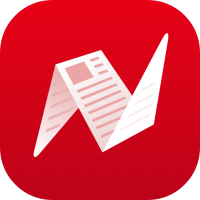 This is original content from NewsBreak's Creator Program. Join today to publish and share your own content.