I have been practicing affirmations and visualizations to bring about the goals and visions I've had for my life and for the experiences I wanted to give to my family. Many spiritual teachers and gurus say that you must become the type of person who has the experiences that I am seeking to have. To be a successful businessman for instance you must become the type of person who would attract success.
While I don't consider myself a practicing Christian anymore (more spiritual than religious) when I was younger, I studied the Bible extensively. I've participated in several projects where the goal was to read the Bible from cover to cover. Needless to say I have memorized a fair share of Bible verses in my lifetime. These days I don't usually have them pop up in my mind. Out of seemingly nowhere, this particular verse resonated inside my body. I felt it inside my soul and realized in an instant that this was true.
In the book of Matthew, Jesus was talking to his disciples and explained to them that he was giving them the knowledge of the secrets of the Kingdom of heaven and immediately after he made this statement
'Whoever has will be given more, and they will have an abundance. Whoever does not have, even what they have will be taken from them' (Matthew 13:12 NIV)
Even though Jesus was speaking spiritually, I realized that this verse explains the very cycle of life and the structure of human interaction. I realized that the reason you must see yourself having and being whatever you desire. I realized that this verse can applied to your health, family, relationships and money.
On a superficial level, this explains why some people get millions of views on a post and others who may have a similar quality posts may not. This explains why some people tend to get lucrative production deals while others are cutting out lattes and clipping coupons.
On a more critical level, this also explains many of the societal injustices that we are living through. It seems like the rich get richer and the poor get poorer. Since Jesus said that the kingdom of heaven is inside of us, then maybe he was referring to a deeper law of human conduct. The truth of the matter is that this verse is universal, nonpartisan and crosses almost every area of study you can think of without bias or morality.
In our own physiology, we all understand that to build muscle you must use whatever you have. If you were to strap your arm to your body and not use it for 30 days, it would lose much of its muscle.
We can look at sociology. In 1968, sociologist Robert Merton coined a term called the 'Matthew Effect of Accumulated Advantage' or the 'Matthew Effect' to describe how scientists were recognized for their work — that the scientist who was already famous would receive more recognition for the doing the same work as a scientist who was relatively unknown.
In a 2015 article in Entrepreneur magazine, Neil Patel states that you should never just start one business. In fact, he states that staring more businesses gives you exponentially more influence, provide more financial security and increases your network so you can start even more companies. According to another study, serial entrepreneurs have 67% higher sales and productivity than those who have started only one business.
Benjamin Franklin is attributed the phrase 'If you want something done, give it to a busy man'? According to Fast Company, a busy person thinks like a project manager and is able to allocate time and think ahead more effectively, whereas a person who has nothing to do is more likely to let the time go by.
When we are good at what we do at our jobs, barring interoffice politics, we are usually rewarded with more responsibilities.
Financially it's obviously easier to acquire money the more you have. Tony Robbins said when he was poor he was struggling to find out where his next meal from. Now that he's rich he gets taken to lunch all the time. Many people get angry about It, but there are so many deals you can take advantage of that will make you more money. When you are poor or broke, it costs you money to live. You end up having to pay ALL the fees, get the credit Cards with the highest APR. When you have money you are rewarded with ways to make more.
The corollary of this law is true as well. We tend to lose anything we neglect — from businesses, to our health and to our spouses. If we don't regularly analyze our finances, we end up overspending. Any neglect in our business causes the business to grind to a screeching halt.
The Book of Proverbs says 'A little sleep, a little slumber, a little folding of the hands to rest — and poverty will come upon you like a thief and scarcity like an armed man.' (Proverbs 6:10 NKJV). This isn't to preach workaholics. This is more referring to the idea of neglect, lack of planning and foresight.
All of us have a guttural understanding of this principle which is usually expressed in the phrase 'Life isn't fair'.
However, there is a way to maximize the use of this law and work with it instead of against it. The way to work with this law is to do whatever you can to acquire mastery in any area of your life you are concerned with. Themore mastery you acquire, the more you will build transferable skills thatyou can apply to every area. First you start off with the basics and then you can proceed to develop whichever area you want.
This doesn't mean that you have to become a bodybuilder or start off on a mad dash of perfection in all of the major areas in your life simultaneously. It may simply mean that you work out enough so that you can develop your endurance and strength. This way, you have a baseline level of health that will prepare you if you want to decide to run a marathon one day, or just go an a fun date hiking.
You may not want to be a millionaire, but getting a base level mastery of your finances will help you in terms of planning for a vacation, buying that piece of equipment you've always wanted or surprising your loved one with that gift that he/she/they mentioned when you went window shopping 6 months ago (pre-COVID).
On the flip side, the second you neglect anything you tend to ruin your options and lose out on opportunities. T. Harv. Eker said "How you do anything is how you do everything." If a person is late for work for instance, how can you trust the person to run your department? The late H. Ross Pierot said that if he finds out that any of his employees was cheating on their partner he would fire them immediately. If their spouse can't trust them, then he couldn't either.
On an internal level it's important to feel yourself having and being whatever you want to be and have. The reason is because you will then start to act like the person who has those things. You will start to organically make decisions that that person would make. You will follow your instincts and make the call or have the conversation your 'gut' is telling you to make.You will start to move away from decisions based on lack, scarcity and fear. You see, when you act from lack, you get afraid and often make decisions that attract the very thing you are afraid of. You begin to procrastinate. You begin to get overwhelmed and then you neglect.
I believe that if we become conscious of how life works on a fundamental level we can achieve the results we want because we are working with universal principles and not against them.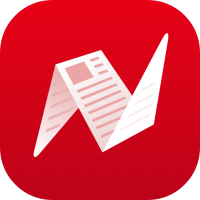 This is original content from NewsBreak's Creator Program. Join today to publish and share your own content.