In the '80s, networking was limited strictly to a specific event. It was unrecognizable because it was usually given a weird techie name like 'interfacing' or something.
The networking event usually happened after working hours (generally speaking either 5–7 pm or 6–8 pm) and was hosted in a bar, a hotel conference room, or an after-hours nightclub. You wore your best office casual outfits and grabbed a stack of business cards.
On one side of the door, there was usually a long table covered with 'Hello My Name Is (enter name here)' stickies, a roll of colored tickets if drinks were involved and a jar to place your business cards. Behind the table were hyperenthusiastic volunteers who would give you your blue and white label that you would stick to your lapel after writing your name on it with a Sharpie. People would sidle around carefully scanning the floor, making a mental/visual tally of whom to talk to and who to avoid.
Nine times out of ten, the people who shared the same industry and status level always seemed to congregate with each other. Often they would end up laughing hysterically at 'in' jokes that you had to be there to understand. The others would sheepishly laugh along — especially if they wanted to speak to the one telling the joke.
Thanks, but no thanks.
Does that sound like fun to you? Those types of events gave networking a bad name. According to a 2014 study, researchers found that people associated calculated networking as dirty, and inherently selfish. In my personal experience, I've found that these events aren't the best methods in helping people to network. Why?
A) You came prepared to 'network'. You were there for a specific reason and you had to be 'on'. If you had a bad day or didn't feel like talking to someone, you probably wouldn't go. If you chose to muscle through, you would still feel self-conscious. More than likely you would be in your head.
If you weren't meeting 'the right people or talking to the people you came to see, you weren't doing it right. Sometimes you would either be way over the top and be super-friendly, or you would just shut down.
B) The balance of power was hopelessly out of whack. Many times you knew who was going to be there and so people looked out for the power players — or to people who looked like one. Consequently, they completely overlooked the person who may not look like much but who would have been otherwise valuable to know. The power players were there, but they were looking to network with other power players.
Unfortunately, most articles that talk about networking make the assumption that you are an extrovert. You should be able just to go anywhere and start talking with people and talk your way into a meeting with the VP of whatever company you want to work for. Everyone doesn't have to be the 'life of the party' personality and nor should you be expected to.
Here's the thing.
Networking doesn't have to be hard. In fact, you probably do the things that you need to do to be a successful networker already. If you ever struck up a casual conversation with someone and exchanged numbers (in a non-dating context)? Then you just networked! Did you ever think of someone after reading an article because you thought they would enjoy it? That's networking too!
If we change the paradigm to developing relationships, then networking stops being like a visit to the dentist. It can become an integral part of your communication, your way of relating to the world, and an indispensable tool in your toolbox. If we focus on developing relationships, then we end up bypassing the 'I gotta network' mindset. Each person becomes a human again and not a walking resume reader.
*DISCLAIMER — This article is not suggesting that you go against any of the guidelines regarding COVID safety. If you are relegated to online, start developing relationships on Discord or Slack.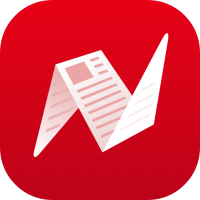 This is original content from NewsBreak's Creator Program. Join today to publish and share your own content.