On May 25th, 2020 Amy Cooper illegally let her dog off of its leash in an area of Central Park where dogs are not allowed to run free. An African American male named Christian Cooper who happened to be watching birds at the same time alerted her about her dog and asked her to put the dog on its leash.
She refused and started to approach Christian. Christian begins to pull out his cellphone and ask her not to come any closer. Amy threatens him and proceeds to call the cops, saying that an "African American male is threatening her life". She changes her voice to make it sound like she is a victim.
A textbook example of a Karen in her native environment.
She always appears near the people she is most afraid of. You can find her in retail establishments yelling at the top of her lungs. In 2021 people laugh at her. The sobering reality is that she wasn't always laughed at.
Karen understands on a deep level the history of America. Back then, if Karen claimed that she was attacked, it wasn't too long afterward that a riot ensued. The rioters dragged the person through the streets and hung them in public. If the exact person wasn't found, they substituted whoever was nearby — any Black would pay the price.
CNN has several articles and specials that discuss the history of lynching in America. In the early 1900s lynchings were the entertainment of the day. There would be picnics, selfies with the hanging corpse, as well as body parts sold for souvenirs. I was going to give a date when it ended but it hasn't ended yet. It's just become more institutionalized.
Modern-day lynchings were not as ghastly even though some traits have remained constant. In many cases, the person was completely innocent. As time went on, the offenses increased in frequency. A lynching could occur if a Black man was thought to be looking at a white woman the wrong way, if he accidentally bumped into a white person walking by, or just standing in the same proximity.
Karen also gets the relationship African Americans have with the cops better than most. She understands that if the cops are called, the odds are high that he/she will either go to jail or be killed. It's part of her cultural DNA — there is no hesitation about what to do next. The issue is that she was born too late. I suspect the motivation behind Karen's anger is because she isn't able to experience the same entitlement afforded in past generations.
What can we do to prevent this? We need to stand together and take care of each other. Even though there may not be an inciting event like the Floyd case, racism is far from over. It just means that other issues are taking precedence.
We also need to educate ourselves on what the laws actually are. If we don't know what our rights are as citizens, how can we know if we are breaking them? I've seen videos where bad cops were prevented from hassling innocent melanated bystanders because they knew the laws and stepped in to protect the targeted citizen. Surely we can do the same when Karen rears her ugly head.
The best way we can stand together is by paying attention to what's going on around us. I am not saying we should be paranoid. However, if you consider yourself an ally, the reality is that someone is watching minorities all the time.
They may need your support to take a stand when a Karen flips out because a melanated human being is buying themselves lunch, waiting for a bus, trying to rent an apartment, or is standing too close to them.
There are people out there who try to drive the country straight back to the 1950s. We may laugh when looking at a TikTok video of Karen getting ridiculed in public. In private, it makes me remember where we as a country came from. I don't laugh. I stay woke.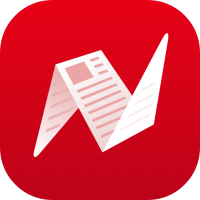 This is original content from NewsBreak's Creator Program. Join today to publish and share your own content.