The Amount Of Dates I've Cancelled Because Of A Breakout!
My dating life has been hugely impacted by my acne. For me going on a date was torture because it meant that someone that I liked was going to spend time with me, seeing me up close, being able to spot every single one of my blemishes and then possibly lose any interest they had in me.
Also, it was so exhausting trying to get my skin ''right'' before the date, if anything, it only gave me anxiety and made my skin worst.
The amounts of self-doubt my skin condition gave me got to the point where I believed no one could find me attractive, and even when someone would show any interest my insecurities made me push them away.
Even after my skin got clearer, I would still have issues dating, I would ask myself what will happen when my skin decides to have random breakouts again? Would he still find me handsome? Would he still want to playfully kiss my face? Would he be able to handle the anxiety that I'll get from it? If you have any insecurity (even if it is not acne) you may be able to relate.
Dating having acne prone skin is stll not easy for me till this day, however I'm hopeful that one day I will find the right person that will love me regardless of what the state of my skin might be, till them I'll be learning to love myself as well.
Follow me to see more articles like this.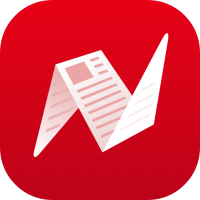 ...