By Anthony Payero
(NEW YORK) Happy Friday, fellow New Yorkers! It is a sunny day in New York City and the weather is perfect to kick off the weekend. Before shutting down the laptops and heading for the couch, here are the top local stories to know on Oct. 8:
The Gifted and Talented program currently in place across New York City public schools will be canceled entirely by fall 2022, thanks to Mayor Bill de Blasio. Students currently enrolled in the program will be able to attend their current classes until they are completed, per the New York Post.
"The era of judging four-year-olds based on a single test is over," de Blasio said Friday.
"Brilliant NYC will deliver accelerated instruction for tens of thousands of children, as opposed to a select few," de Blasio said.
While other Broadway shows are up and running, Disney's 'Aladdin' has not been able to do so due to the coronavirus. The musical returned for one night only — last Tuesday — before shutting its doors due to a COVID-19 outbreak. The entire staff was fully vaccinated, but the show remains sidelined due to the breakthrough cases.
"Daily PCR testing allows us the opportunity to detect a positive case before it is contagious. This allows us to isolate it before anyone else is put at risk, as we have done several times with the Aladdin company. Morning and evening swabs collected on Thursday, September 30th returned highly accurate negative molecular PCR test results for all cast, crew, and musicians that affirmed a safe performing environment for our company and audience," said Blythe Adamson who is an epidemiologist working with Disney Theatrical Productions. 
The show is set to return on Tuesday, Oct. 12, for a 7 p.m. performance, according to the statement released on Twitter.
A photograph of 'Shoeless' Joe Jackson from 1911, taken by Frank W. Smith, was sold for a record-setting $1.47 million in New York. It is the most ever paid for a signed sports photograph, per PIX 11.
The photo was sold by Christie's and Hunt Auctions in New York in the auction "Extra Innings: A Private Collection of Important Baseball Memorabilia."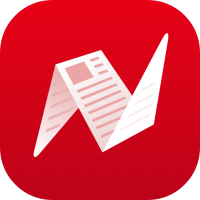 This is original content from NewsBreak's Creator Program. Join today to publish and share your own content.