By Anthony Payero
(NEW YORK) Welcome back to the NYC Daily Roundup! The top place to find your daily, local news stories. Today is Thursday, Oct. 7 and the weekend is almost here! As the work week comes to a close, there is still time to catch up on assignments, catch up with coworkers and make weekend plans.
Thursday's temperature high is 73 degrees, so there is still time to enjoy the outdoors without dealing with colder weather. Before you head out for your evening stroll (or dog walk for you pet owners!), here's the top local news for this Thursday:
OMNY, which stands for "One Metro New York," is the MTA's way of paying your fares through credit card or mobile tap-to-pay transactions. Now, the city's transit system is implementing OMNY cards, which are available for purchase at retail locations throughout the five boroughs. The cards currently cost $5, according to PIX11.
"It's really nice to have a physical card to use. I was using [my] phone and my watch for last year. With this, you can track how much you're spending. It's not coming right out of bank account," one commuter said. 
New York City Mayor Bill de Blasio met with New York City Police Department Commissioner Dermot Shea to discuss the implementation of a COVID-19 vaccine mandate for all 35,000 NYPD employees.
"I would be supportive of a vaccine mandate," Police Commissioner Dermot Shea said. "I've said that from day one, I think that the science the health the emergency situation that we're in, it makes sense."
"Making sure that our single biggest agency by far, department of education, applied those mandates effectively," Mayor Bill de Blasio said. "We're really happy with that, 95% of department education employees who are now vaccinated, huge deal, making our schools safe making our kids safe. Now we're going to turn our attention to all the other pieces of the puzzle."
Fire Commissioner Daniel Nigro also addressed the FDNY's need for all employees to be vaccinated against COVID-19.
"I think it's time people have had a long time to think about this, for our members to be mandated," Nigro said. "We're out there treating the public, their families deserve it, they deserve it and the public deserves it."
Brooklyn Nets point guard Kyrie Irving has made clear that he is against receiving the COVID-19 vaccine. Although it is required to play home games for the Nets in the 2021-22 season, he has yet to be vaccinated. Nets forward Kevin Durant addressed his teammate's hesitancy, hoping things will turn out for the best as the team battles for an NBA title this year.
"I'm envisioning Kyrie being a part of our team. Maybe I'm just naive, but that's just how I feel," Durant said. "But I think everybody here has that confidence in themselves, in our group, that if we keep building, we can do something special."
"He [Irving] is dealing with something personal right now," Durant said. "And while he is dealing with that, we are going to focus on us here in the gym and keep working. When they are ready to figure that out, he'll figure it out."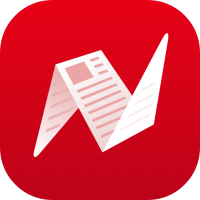 This is original content from NewsBreak's Creator Program. Join today to publish and share your own content.