By Anthony Payero
(NEW YORK) It is Wednesday, Oct. 6 and this is your NYC Daily Roundup: the one-stop article to read about the latest happenings in the Big Apple. Find what you need, engage in conversations about the news (it's not all scary, I promise!) and embrace New York City for what it has to offer.
The fall season is underway, Wednesday's high sits at 70 degrees, with no rain in sight. This is the best time of year to visit the various parks that call NYC home, and there's no better way to spend some free time than by spending hours in Central Park. Before getting to other parks to check out, here's what you need to know this Wednesday:
The dining structures currently in use by thousands of eateries across the five boroughs are allowed to remain until 2022, but some city lawmakers believe they should be removed rather than be extended past the allotted time. Officials say the structures are abused by the homeless and harbor rats — both of which may hurt businesses more than the small aid they receive by having the structures supporting them.
"I think going back to the old way is a mistake because a lot of restaurant workers were out of a job. But they could definitely use more regulations," a West Village resident said to PIX11.  
"I think the restaurants could probably do a better job securing them at night so people can't sleep in them," another resident said.
The Earl Monroe New Renaissance Basketball School, which opened on Aug. 30, held a ribbon-cutting ceremony on Wednesday. The school started off the year with a freshman class of 110 boys and girls of color, per ABC 7 NY. It was named after Earl Monroe, who helped the New York Knicks win their last championship in the 1972-73 season.
NBA Commissioner Adam Silver was in attendance and spoke to students at the ribbon-cutting event. The school is in a temporary location at Our Lady of the Assumption Church on Parkview Avenue until its permanent home is finished. The 60,000 square foot, five-story building in Mott Haven section is set to open no later than August 2024.
The NYC Parks Department is calling all New Yorkers (locals and visitors alike!) to use the hashtag #FallforNYC while embracing the fall weather at one of the city's parks this season. Visitors are encouraged to share their photos on Instagram and Twitter as they explore what each park has to offer.
Some parks have special events planned for the season, such as bike tours and hikes. According to Ranger Sergeant Nadilyn Beato, here are some events to look out for in October:
Fall Foliage Bike Tour – Brookfield Park, Staten Island 
Saturday, Oct. 9, 2021 | 10 a.m. – Noon 
Bike with the Urban Park Rangers from Brookfield Park into Latourette Park and take in the stunning views of autumn. Meet at the parking lot at Brookfield Avenue and Arthur Kill Road. Registration is required here.  
Fall Foliage Hike – Fort Greene Park, Brooklyn 
Saturday, October 16, 2021 | 1 p.m. – 2 p.m. 
Discover the nature and history of Fort Greene Park on a colorful autumn hike with the Urban Park Rangers. We will take in the scenic views of autumn while learning how to identify some of the foliage. Meet at the Fort Greene Park Visitor Center. 
Fall Foliage Walk – Highbridge Park, Manhattan 
Saturday, October 23, 2021 | 10 a.m. – 11:30 a.m. 
Mid to late October is the prime time for fall color in NYC, so don't miss it! Come join urban naturalist Ken Chaya to observe the natural splendors of the autumn season. Meet at W 158th Street and Edgecombe Avenue.  
Fall Foliage Hike – Highland Park, Queens 
Sunday, October 24, 2021 
11 a.m. – Noon 
Learn why leaves change color in fall as we hike around one of the most picturesque fall foliage spots in Queens. Meet at the Vermont Place parking lot.  
Halloween Discovery Hike & Craft – Van Cortlandt Park, Bronx 
Sunday, Oct 31, 2021 | 1 p.m. – 2 p.m. 
Join the Urban Park Rangers for a walk into the woods searching for spiders and other critters. Enjoy fall foliage and try your hand at your choice of nature arts & crafts. Best for kids. Meet at the Van Cortlandt Nature Center, West 246th Street and Broadway.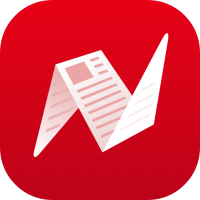 This is original content from NewsBreak's Creator Program. Join today to publish and share your own content.