By Anthony Payero
(NEW YORK) It. Is. Friday! Welcome back to the New York City Roundup, fellow New Yorkers. Today marks the first day of October, and the weather is surely serving as a good reminder to break out your favorite hoodies and sweatshirts, along with any other must-wear items this autumn.
On this Oct. 1, the news continues to roll in, and this is what you need to know before the weekend kicks off in New York City:
The New York Yankees have won five of their last six games, including winning two in an away series against the Toronto Blue Jays. The team has been on a roll since the joint adoption of a turtle, which was named "Bronxie." in honor of where the team plays its home games. Bronxie found a home with the Yankees a little over a week ago, and the team has hit a stride of success in recent games. Although it's been all fun and games for fans in support of the Bombers in their newfound success at the top of the Wild Card standings, it is not the end goal for the players.
"Lucky charm, whatever you want to call it; I know a lot of guys believe there's a connection here," Brett Gardner said before Sunday's game. "At the end of it, it would be great if we could go out and get him a little World Series ring."
Daniel Craig will make his exit from the world of James Bond after the next film, "No Time to Die," drops Friday, Oct. 8. After that, the actor is set for a trip to New York City to star in the Shakespeare play "Macbeth," marking Craig's return to Broadway.
Tickets for the new show went on sale Wednesday, and it will also feature British actress Ruth Negga playing Lady Macbeth. Performances will be limited and will begin on March 15 for a 15-week run, per AM New York.
"Daniel is not only a great film actor but a magnificent theatre actor as well. I am thrilled that he will be supporting the return of Broadway playing this iconic role," producer Barbara Broccoli said in a statement.
Getting lost in Central Park is not a new phenomenon, but this TikToker found a way to make sure the newer generation learns how to avoid this from happening again through her short video. Lucie Fink noted numbers on the cast-iron lampposts found throughout the park and explained the significance behind them, as they inform parkgoers of the nearest street and geographical direction.
"Long gone are the days of getting lost in the park or needing to ask someone for directions," she said.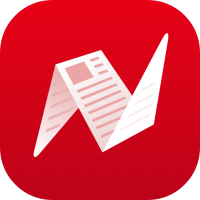 This is original content from NewsBreak's Creator Program. Join today to publish and share your own content.