By Anthony Payero
(NEW YORK) Welcome back to the New York City roundup! It is Thursday, Sept. 30, which marks the last day of the month. The weather is nice and crisp, making it the perfect time to stock up on cozy candles for your homes. Hope September was a good month for you all and that October comes with unique blessings as well.
As for the latest local news from the five boroughs, here's what you need to know for this Thursday:
With event organizers setting up ways to crowdsource funds to help the Village Halloween Parade take place in 2021, native New Yorker Jason Feldman stepped up to the plate and delivered a necessary donation to bring the parade back. Feldman, who serves as the senior vice president of wealth management at UBS Financial Services, decided to step up in an effort to help the city move past the troubles brought on by the COVID-19 pandemic.
"Although he's going to be attending the parade dressed as a monk … we all know he's actually a knight in shining armor," parade director Jeanne Fleming said in a press release.
"I immediately felt called to save the parade," Jason Feldman said. "I know it's not literally the shot in the arm most people are looking for, but I would suggest it's the best medicine for our city."
The Powerball jackpot continues to rise, and after no first-place tickets were sold Wednesday, players now have a chance to win $620 million. According to the New York State Lottery, a second-place ticket was sold to a lucky winner in Brooklyn. The ticket was bought at Foster Island Corporation at 9702 Foster Ave, according to ABC 7 NY.
Wednesday's winning numbers were: 2-7-11-17-32 Powerball:11 Multiplier 3X
The 74-year-old comedic writer was pictured at an event during New York Fashion Week with his hands over his ears in an attempt to block out the loud music that was part of the presentation. Cazzie David, the writer's daughter, appeared on the "Call Her Daddy" podcast to address her dad's behavior — which was also noted at the US Open.
"For me, it was like this is a man who was dragged to some place he doesn't want to be, that he didn't know what it would be," Cazzie David said, in addition to saying that her father "doesn't know what a fashion show is."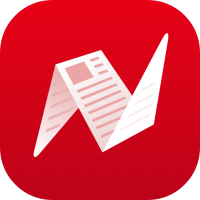 This is original content from NewsBreak's Creator Program. Join today to publish and share your own content.